7 Things You Can Do With Your Dog During Quarantine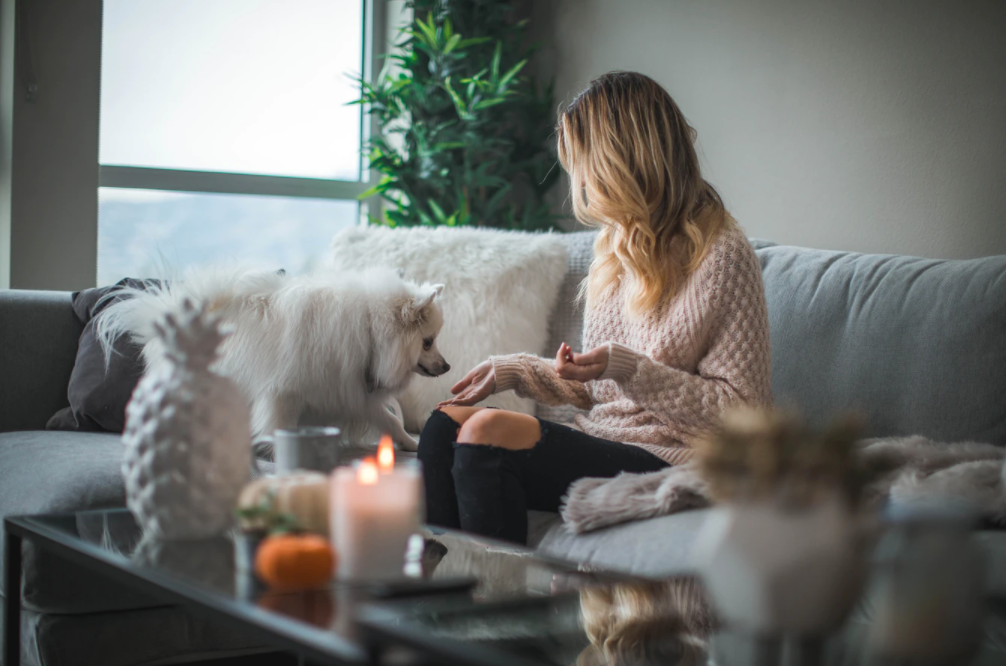 This lockdown is truly unprecedented. With the presence of the coronavirus (COVID-19) causing numerous states to take measures to quarantine, there are many of us - many of you - who might be trying to navigate through the "cabin fever" that comes with it. Feel grateful, friends, because you have your fur babies to go through this with. There are many others who aren't blessed to have their fur babies (any fur babies) during their quarantine, but even you might be running low on steam on how to go about activities for the day.
We've compiled a list of 7 things you can do with your dog during quarantine! Read on and you and your dog may find great use out of this list to bide time as we flatten the curve as a nation, and internationally!
#1 | Go on walks within reason.
It's no secret that your dog needs to be walked, but there's the rule of needing to keep at least 6 feet from other persons during your outings. Try to stay near your home and burn off energy with your dog without contact with other individuals. If you go on walks, you can steer clear of other persons, but you truly need to be attentive to the presence of other people while you're out and about.
#2 | Play hide and seek.
Your fur baby is all about you. Take the time to bond with your dog through a game of hide and seek whether it's in your backyard or in your home. Your fur baby is invested in you, and this can be a healthy alternative to walking as you practice social-distancing. Through a game of hide and seek, you can keep your dog alert and physically engaged.
#3 | Shower them with love.
Dogs are social animals. There's no doubt about that! While you snuggle up on your couch to binge-watch a show on Netflix, Hulu, Disney+, etc., let your dog cuddle up with you. They'll surely enjoy it!
#4 | Stock up on toys.
Your fur baby has a lot of energy that needs to be burned off. Gather up a bunch of toys and play fetch to keep their energy burned as suited to their needs. Healthy activity after all is a healthy doggo indeed!
#5 | Try creating Tiktok videos.
Dogs are internet sensations. Use this free time to get creative and download the Tiktok app to create hilarious and creative videos with your dog. Who knows? Your dog might be the next viral pet to take the internet by storm!
#6 | Plan photoshoots with your dog.
Continuing on with the creative bone, create scenarios with your dog to photograph and share with your friends and family online. We all could use a little humor and joy during this uncertain period of time. Fur babies are surely bound to put a smile on other's faces!
#7 | Try training with treats.
Eyeing a certain trick? Look into treat-specific training to encourage your dog to sit, shake, etc. This is a great bonding experience and can further connect you with your fur baby through communication skills that were not there before!
This is just a sampling of tips and informational posts we offer at Joyride Harness. You can find more content including tips and tricks and how-tos for caring for your dog on our blog at this section. Feel free to leave a comment with tips you're looking for!
Share this post