5 Tips For Caring for a Newly Adopted Senior Dog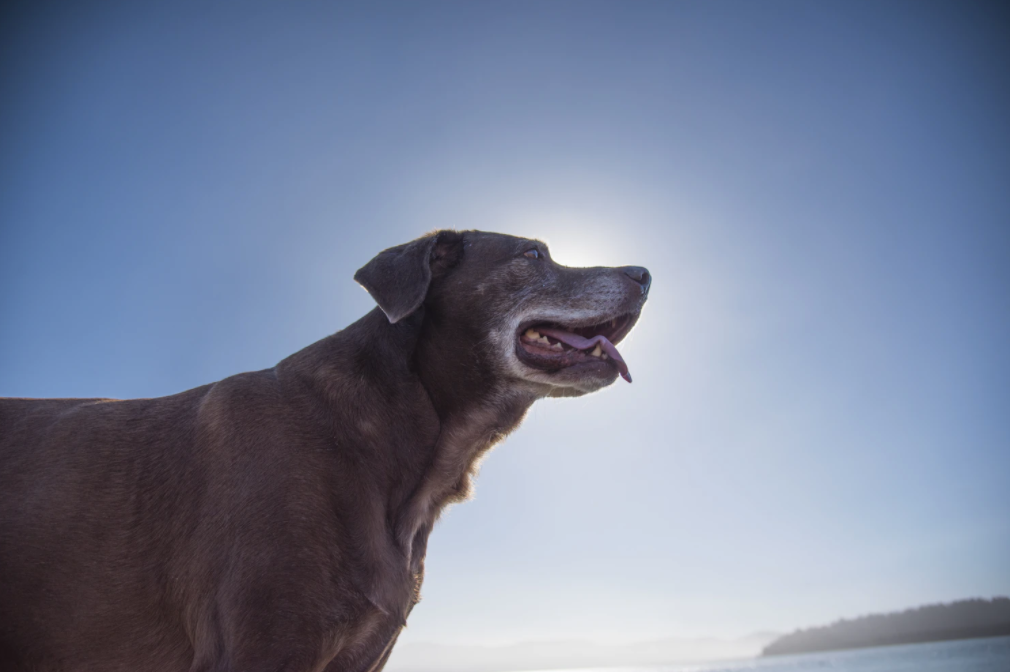 With the current state of our nation (and the world, really), it's been highly encouraged to take on fostering dogs during this troubling time of COVID-19. A number of dogs are in shelters with no sight of when they will find their forever home, but you can provide them a home while you're at home in quarantine whether you choose to adopt or foster. These dogs include a range of breeds, they come in different shapes and sizes, and often are they senior fur babies. 
Senior dogs are typically not adopted as fast as younger dogs because adopters are looking for longer time with their new fur baby family members, but still, these senior dogs deserve to spend their days with love and affection. 
If you choose - or have already chosen - to adopt or foster a senior dog, you might need some tips and guidance to take care of them. 
Here are 5 tips for caring for a newly adopted senior dog!
#1 | Take it slow.
When you first introduce your senior dog to your home, they might feel a little anxious or uncertain. Don't try to rush them into being introduced to every single member of your household all at once as they might get a little overwhelmed. Instead, slowly take them throughout the entire home so they can get a lay of the land! Once you've done that, bring them to an open space - so they don't feel trapped - and introduce household members to them one-by-one. Even better, you might want to consider those introductions being one-on-one with your supervision. To clarify, you would have someone else enter the room to introduce themselves and once they're done, they leave the room so the next person can enter.
If you have other dogs or cats in the home, they must be supervised at all times and keep them separated until your new fur baby companion gets comfortable. Introductions between your senior dog and other pets in the house should also be in an open room so that your senior dog (or your other pets) have a way to "escape" if they don't feel comfortable. 
#2 | Don't be loud. 
Some time needs to be spent together so that they are more comfortable with you and connect different sounds you make to you, their foster parent or new forever parent. 
#3 | Create a safe space for your senior dog.
First, you'll need to figure out if your senior dog is crate trained or not. If they are crate-trained, then set up a cozy crate complete with bedding and perhaps some toys for them to nestle into. If they are not crate-trained, don't rush it and put them in a crate. Instead, just set up a simple corner with bedding in a quiet area of your home that they can go to when they want to relax or get away from everything else in the house.
#4 | Transition their diet gently.
You'll want to look into what they were eating before you brought your senior dog home. Any drastic changes to their diet could negatively impact their digestive system which in turn can cause other health issues. Start off with that food and slowly mix in new food that you're transitioning your dog to. This transition of mixing foods should go on for a week before fully transitioned to the new type of food. 
#5 | Don't bathe immediately.
Give some time for your senior dog to assimilate to the household. Bathtime or any other stress-inducing activities can cause a spike in anxiety when your senior dog is already anxious about their new environment.
We hope these tips help and we want to say thank you for being an incredible human and taking in a senior doggo! 
This is just a sampling of tips and informational posts we offer at Joyride Harness. You can find more content including tips and tricks and how-tos for caring for your dog on our blog at
this section
. Feel free to leave a comment with tips you're looking for!
Share this post