2020 Donation Report: Joyride Harness Paw It Forward Program Aids Dogs In Need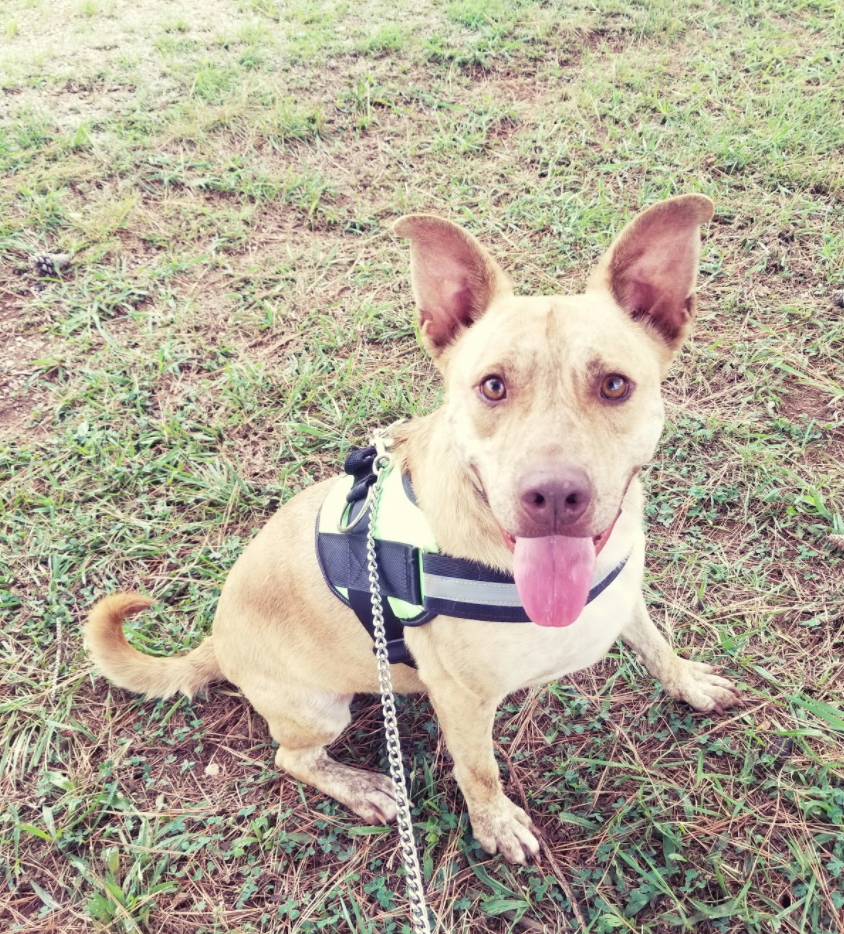 Ensuring the wellbeing of dogs is in our credo. Sure, it started with designing and producing harnesses for secure, safe, quality walks. It eventually evolved into different endeavors. We'd ask, "How can we better help dogs while we continue our harness company?"
That's where Paw It Forward comes in.
What is Paw It Forward?
The program first launched in 2019 to provide assistance to non-profit organizations and shelters dedicated to the well-being of dogs nationwide. Joyride Harness, formerly known as Pug Life Harness, has always set its mission to aid those fur babies in the world who need the most help, and through the Paw It Forward program, we donate harnesses to organizations and shelters that share the common cause.
How does Joyride Harness help dogs through Paw It Forward?
We connect with shelters and nonprofit organizations geared towards the wellbeing of dogs. Through communications, they share with us what harness sizes they're in need of for the dogs that are in their care. From that point, Joyride Harness curates a shipment of harnesses in varying sizes and styles, making sure to include more of the harness sizes they've disclosed.





In addition to these direct donations, our fulfillment center in Georgia receives order returns. When these returns are processed, a number of harnesses are not eligible to be sold on the site. These harnesses are cleaned and packaged as donations to shelters in the state of Georgia with expected expansion to other states as we grow.





Each purchase made on our website helps a dog in need! A percentage of each sale goes towards a monthly donation made to Dogs Without Borders, a foster-based rescue in Los Angeles, California.
2020 Joyride Harness Paw It Forward Report
Here are the numbers and details regarding the Paw It Forward Initiative from January 1, 2020 to December 31, 2020.
Joyride Harness made direct donations to

:

Rescue a Golden of Arizona

SAVMA Auction

Wyoming Pug Rescue

Ollie's Angels Animal Rescue

Faith and Hope Foundation

Red Rock Rescue Inc.

California Pit Bull Rescue

Mercy Full Project

Greta's Ark Animal Rescue

Prissy & Pop's Helping Hooves

Blind Dog Rescue Alliance

Next Level K9 Texas




2,870 harnesses

in various sizes were donated to Georgia nonprofits and shelters including but not limited to:

Camp Pawsawhile

ONE LOVE

Georgia Animal Rescue

Savannah Humane Society




A total of $12,336

donation funds were raised through each purchase made through our site for Dogs Without Borders.
All of this couldn't have been accomplished without you.
If you made a purchase, part of your payment is part of that $12,336 for Dogs Without Borders.
If you returned or exchanged a harness, dogs in Georgia thank you!
Frequently Asked Questions (FAQ) - Paw It Forward
Does my organization qualify for the Paw It Foward initiative? 
All inquiries are subject to review, but we encourage anyone who feels like they are in circumstances affected by the coronavirus (COVID-19) to reach out. Immediately accepted non-profits and organizations should have proof of 501(c)(3) as that is one of the documentations processed through the Paw It Forward initiative.
Do I need to pay for shipping? 
Not at all. You'll be connected with our coordinator who will assess your needs and curate a package of harnesses to ship to the provided address. 
What else is needed from the Paw It Forward initiative? 
If you are part of a non-profit or 501(c)(3) organization, we'll request proof of non-profit and a donation receipt upon receiving the shipment of harnesses. All of this will be filed with our company. We humbly request photos of the harnesses in use as we hope to expand our initiative's reach for dogs in the world who need further assistance such as those part of the organizations inquiring. 
What you've just read is a sampling of blog posts we offer at Joyride Harness. We cover current events, informational posts, interviews, and more! You can find more content including tips and tricks and how-tos for caring for your dog on our blog at
this section
.
Share this post