10 Reasons Why We Love Jade The Sable German Shepherd Dog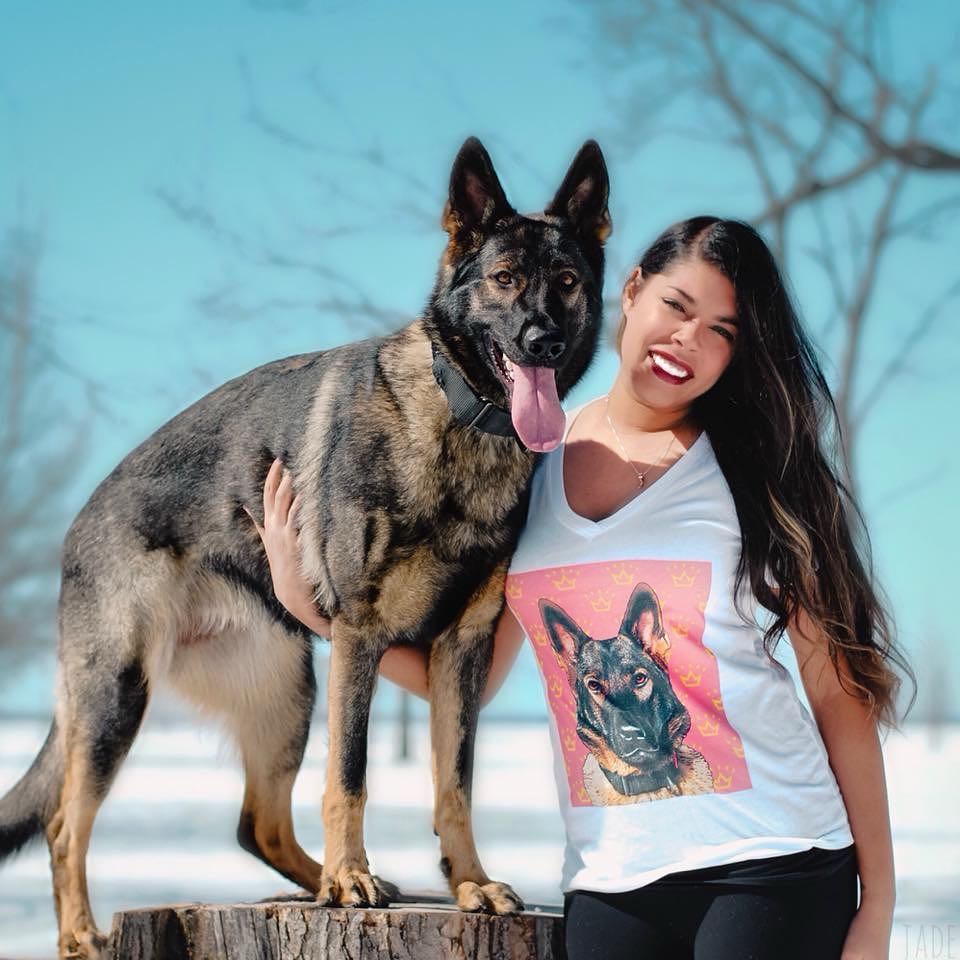 "GSD" is short for German Shepherd Dog, which is a beautiful breed of large-sized dogs that originated–as its name suggests–in Germany. German Shepherds are loyal, confident, and beautiful in a noble way. 
When we sparked a collaboration with Jade the sable GSD (@Jadethesablegsd), we fell in love instantly. She's loaded with personality, and alongside her dog momma Karen, she's unstoppable. 
Jade is a Sable German Shepherd Dog with an awesome video creator for a mom. In German Shepherds and other dog breeds, sable refers to a color pattern. While sable can mean different things for different breeds, it typically refers to the fur that is lighter at the root and darker at the tip. Jade is a beautiful example of a sable German Shepherd!
How do I love thee? Let me count the ways! 
10 Reasons Why We Love Jade
Surely there are more than 10 reasons why we absolutely adore Jade the sable GSD, but we'll just go with 10 for this listicle, or else we'll be here all day. Time is better spent watching their videos, after all. *wink
#10 - Jade is the ideal defendant for lawyers. 
She might have done an oops, but you can't be mad at her!
#9 - Jade will share summer treats.
Watermelons were somehow made cute by Jade.
#8 - A boopable snoot.
How could you not double tap the snoot on Instagram? Try!
#7 - She grows, but she's still a pup.
Really putting a meaning to young at heart. We love seeing her 'smol moosh to big moosh' glow up!
#6 - Jade is a good hostess.
She'll show you around and you'll never bore for a second.
#5 - We're convinced she's actually a housewolf.
The reaction is 100% proof in this video!
#4 - Jade is super photogenic.
We vote for Jade to be the next Covergirl.
#3 - She's ready for spook season!
Who you gonna call? Well, normally Ghostbusters but we'll go for Jade instead this time even if she's dressed to spook.
#2 - Walkies are her favorite!
Jade looks adorable in her Joyride Harness.
#1 - She's the best big sister a little doggo could ask for.
Congratulations to Jade on welcoming a new borker to the family! Everyone, meet Jasper The Sable German Shepherd Dog. Double the love in this household now!
Follow Joyride for More Cute Dogs!
We firmly believe everyone's day could shine a little brighter when dedicating a certain amount of time–a duration of your choosing–to watching dog videos each day. Jade (and now Jasper) add a little something extra when it comes to the internet world and its hub of dog videos. 
If you're not following already, you can check them out on Instagram, Facebook, and YouTube! Be sure to also follow Joyride on Facebook and Instagram @JoyrideHarness. Stay tuned as we share more of our favorite fur babies on our blog! 
If you want your dog to look as cool as Jade the sable GSD, you can shop our full line of harnesses, leashes, and dog mom-worthy accessories! 
Share this post