10 Reasons Why We Love Holly and Hazelnut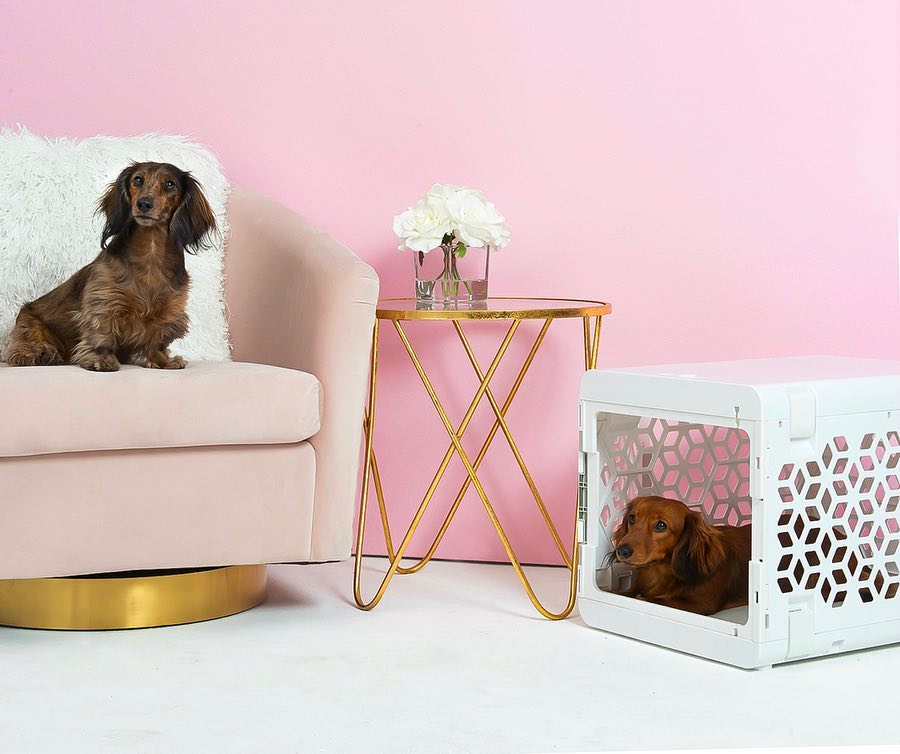 Instagram has become home to many online dog personalities, which makes it so much easier to access content that makes us happy and even spark a giggle here and there. 
That's one of the reasons why Holly and Hazelnut the Doxies are our focus for the next 10 Reasons Why roundup!
Each week, we're spotlighting unique dog personalities that we've teamed up with in the past or are currently collaborating with. Straight outta Los Angeles, if you don't love Holly and Hazelnut already, you're gonna learn today…
10 Reasons Why We Love Holly and Hazelnut the Doxies
#10 - They look so cute twinning it up!
Matching outfits with your partner in crime is the best.
#9 - Holly and Hazelnut enjoy parties.
And they love attending in style too!
#8 - There's no challenge they won't do.
Like the infamous bread challenge!
#7 - They're grateful for their fans!
Congrats on reaching 100k+! 
#6 - They tackle ASMR and it's so cute!
Hand over the yummies, mum!
#5 - Hazelnut is the cutest model.
She took the state at LA Fashion Week!
#4 - Some of their puppy photos are just too cute to handle
Look at this cute photo of Hazelnut as a little bean!
#3 - They roll in style.
This fashion style appeals to our interests.
#2 - Holly and Hazelnut rock the blep out of flower crowns!
Such goddesses, much wow.
#1 - They do some good runs and walkies with the Joyride Harness!
Pretty in pink!
You can follow Holly and Hazelnut on Instagram at @hollyandhazelnut. Enjoy their many adventures and try not to let your heart give out to all the cuteness you'll witness!
For more Featured Friends, visit this section of our site. 
Share this post