10 Reasons Why We Love Coconut Rice Bear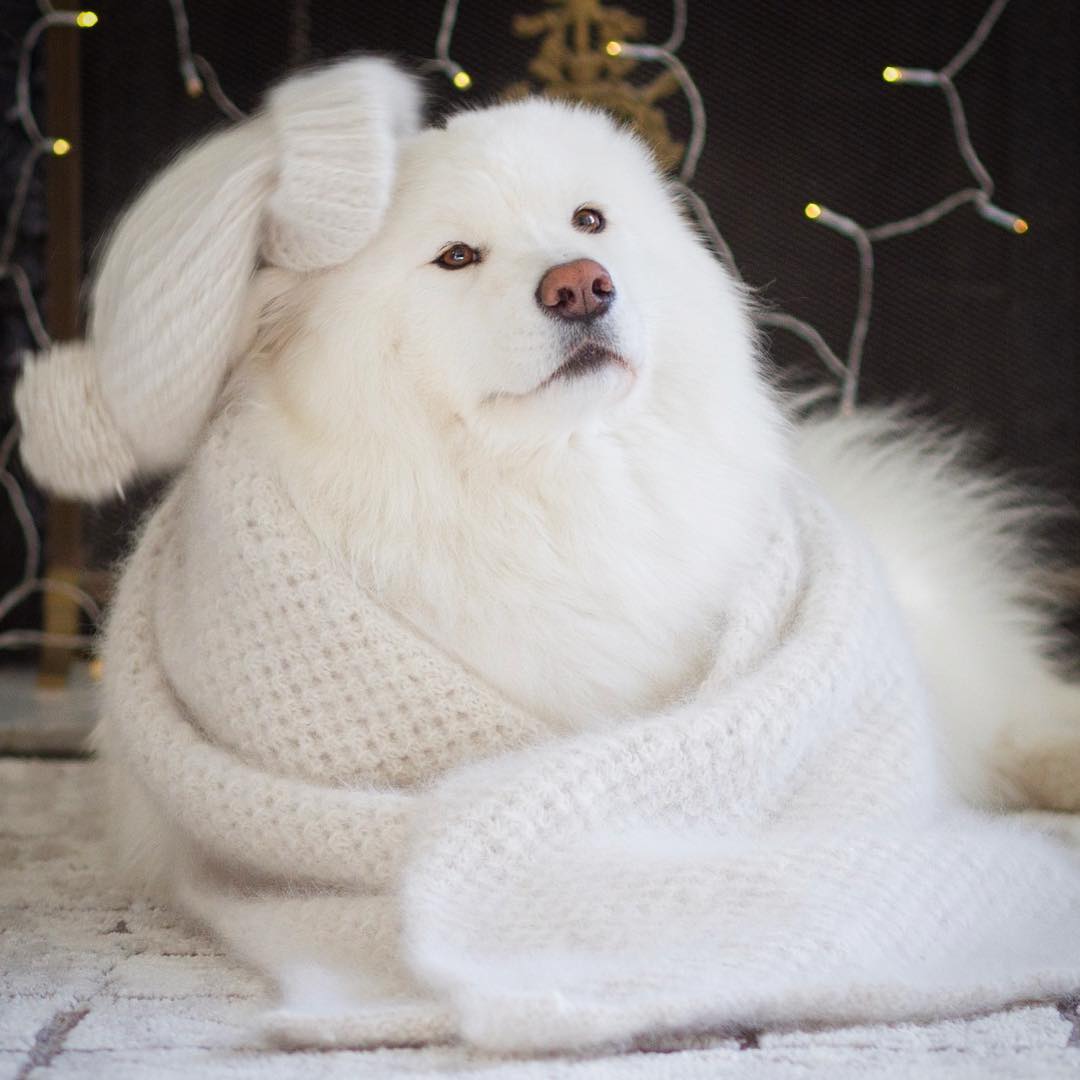 There are so many dog personalities to love online, but never have we heard a fur baby so talkative like the fluffy and fabulous Coconut Rice Bear. This female Samoyed was born in Canada on July 11, 2015 and currently resides in San Francisco, California with her human. 
Coconut stole the hearts of thousands in the digital world through her inspirational speeches and overall fluffiness. The biggest heart to lift up any down day!
So we dedicate this post to the 10 reasons why we love Coconut Rice Bear and why you might fall in love with her too if you haven't already. *wink*
10 Reasons Why We Love Coconut
#10 - She's got team spirit!
We're not gonna pretend we know anything about football but we know that our dogs like a good game of catch. Coconut looks so cute in her gear!
#9 - Coconut isn't phased by distractions.
She's got her eye on the prize and nobody's splashies will get in her way.
#8 - She participates in Fancy Friday.
More like Fancy FriYAY but we dig the socks, Coconut!
#7 - Coconut is memeable AF.
You'll just want to laugh at all of the fantastic candid shots of Coconut that are meme worthy.
#6 - We bend the knee for Coconut.
Who knew a fur baby could look so good in a Game of Thrones dog costume?
#5 - Once a floof, always a floof.
Even as a smol potato, Coconut was the fuzziest little snowball!
#4 - Her expressions are always the greatest.
We don't know what's happening here, but it looks like how we feel when we stub our feet….just cuter.
#3 - Coconut is a pro at blending in.
She easily becomes one with the snow. 
#2 - She's always there to lift your spirits.
She gives inspirational messages and speeches. Not only that, but you can even request a personalized greeting on their site.
#1 - She enjoys her walkies… Joyride Harness style!
Once you get started on watching Coconut's videos, it's honestly hard to stop so if you're craving more videos like a doggo craving dog treats, head to
https://coconutricebear.com
! You won't regret a single second.
Share this post