Custom Dog Collars that are Every Bit as Cute as They are Functional
Your pup is guaranteed to stand out from the crowd in these custom dog collars that are every bit as cute as they are useful. The tag is full customizable with three lines of high quality laser-engraved text. We suggest dog name and phone number, but it's up to you. Not only is it the perfect paw-sonalized present for your precious, in the chance you ever become separated, adding your phone number will ensure you become reunited as soon as possible.
Construction
Made with heavy duty nylon webbing and a contoured buckle, these collars offer the utmost comfort for your fur baby. Other features include a metal D-Ring that is virtually unbreakable, and reflect strip for extra visibility in low-light situations. The perfect marriage of cute, comfortable and functional. 
Personalization
The first line of text is bigger than the other 2, and features a max of 11 characters. We suggest putting your dog's name here. The second two lines are slightly smaller and offer up to 13 characters. We suggest phone number on at least one of these lines, but again, it's up to you. Please note that you must enter something for all three lines. If you don't know what to put on the third line after name and phone number, you can just put a period.
Sizes are as follows:
XS - (10-12") x 5/8"
S - (12 - 16") x 3/4"
M - (15 - 20") x 1"
L - (17 - 24") x 1"
Customer Reviews
Write a Review
Ask a Question
I ordered a harness from you months ago and love it as it was the first harness are lab was not able to slip out of. I must have bought ten other harnesses before I bought the Pugs Life harness. Now I just bought a collar from you and love it. It seems your products are made well and they are of good quality.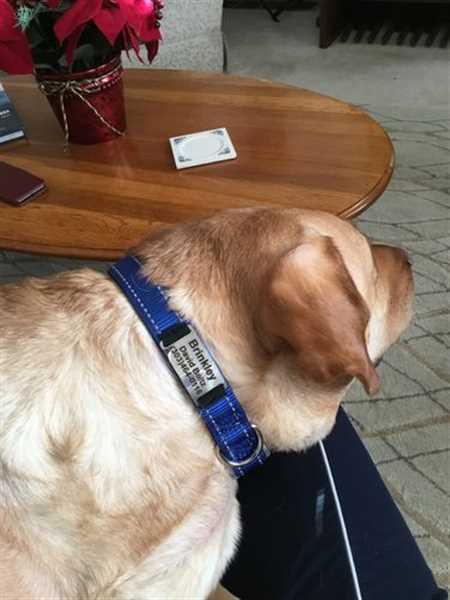 I was looking at collars with a name plate on them for our dog, Maggpie.I wanted a fabric type, but sturdy. This fits the bill with out a doubt!! Thank you !! She is black and her turquoise collar is beautiful! !!
The collar is great! It was better than I expected!!
Love the collar and own two of your dog harnesses. Love them as well....Great products.
Little wider than I thought but it will be ok