Tips For Caring For a Three-legged Dog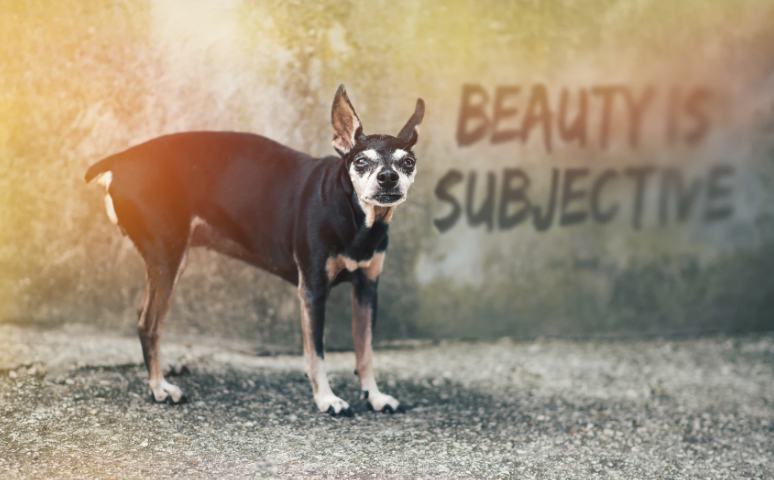 When you're caring for a dog, sometimes there are events that come unexpectedly with their health. These events may require amputation of one of your dog's legs. These precious fur babies are also referred to as tripods or tripawds. 
While it's not a preferred situation to be in, and there may be a looming gloom behind the whole thing, your dog can live a quality lifestyle even with just three legs. 
If you have a three-legged dog, have a dog that's facing amputation in the future, or are a dog owner who wants to know everything there is to know about dog care, keep on reading. We've got tips for how to care for a three-legged dog right here! 
6 Tips for Caring for a Tripawd 
From the moment of surgery to choosing the right tripawd dog harness, these tips will help you care for your 3-legged fur baby.
(via Joyride Harness Review By Pamela V.)
#1 | Remain Calm 
We know you're probably experiencing a lot of anxiety and concern about amputating your dog's leg, but here's the truth of the matter: your dog will feel much better when the thing that's ailing them is removed. You'll see a difference! 
Breathe and try to understand this is necessary, and your dog will be more comfortable afterward. Dogs can feed off your energy, so the more stressed you are about the situation, the more stressed your dog will feel, too. 
#2 | Post-Procedure 
Until your fur baby gets their footing after becoming a tripawd, pay close attention to them and limit their movements until they noticeably get better. When they're taking bathroom breaks, assist by using a towel under their belly like a hammock to give extra standing support.
Follow your vet's aftercare instructions and direct any questions you have about the healing process to them. They will let you know when it's safe to resume normal activities. 
#3 | Check Your Home & Surroundings 
To eliminate risks, safety proof your home by making sure there are no slip zones that could harm your fur baby, especially when it comes to areas of the house that your dog frequents. It may be best to keep them contained to a specific area when you cannot watch them constantly. 
#4 | Maintain a Healthy Weight 
Dog obesity is already a concern when it comes to your dog's joints. If they are a tripawd, or three-legged dog, more weight on three legs can double the potential for injury, as it puts more strain on their joints. 
As your dog heals from surgery, their activity will be limited. Consider switching to a lower calorie food or cutting back on their portions if you are concerned about your dog's weight. 
#5 | Strengthening Exercises 
Maintaining a healthy weight is one thing, but since your dog is now relying on three legs for mobility, strengthening their core is essential. The key is to target their stomach muscles. You can strengthen their core by playing games that activate this section, like balancing discs and wobble boards. 
Make sure any exercises you perform are cleared by your veterinarian before you begin. You can also look for a certified dog rehab or fitness professional near you. 
#6 | Walking Tripawds 
Three-legged dogs can go on walks just like four-legged ones, they just may require some accommodation. Collars will work for some three-legged dogs, but with the concern of tracheal collapses, harnesses are the most preferred walking tool for dogs. 
When walking your three-legged dog, it is best to go on shorter walks more frequently rather than longer walks, as tripod dogs will tire more easily. If you opt for a tripawd dog harness with a handle, you can help support them if they get too tired. 
Choosing a Tripawd Dog Harness
Harnesses help to provide extra balance and support when walking three-legged dogs. If they pull on a leash, you want to avoid adding pressure to their neck, which is why harnesses are recommended. However, not all harnesses are suitable for a three-legged dog. 
When choosing the best harness for a 3-legged dog, you want to make sure that it provides balance and support. Since tripawd dogs are missing a leg, you want a harness that can help them balance and give you control in case you need to stabilize them. If your dog had a front leg amputation, don't choose a harness that requires both front legs to keep the harness on. 
A tripawd dog harness with a handle is also a great feature in case you need to grab them and offer additional support. 
When choosing a harness for your 3-legged dog, you may also want to look for one that will reduce pulling, especially at first. Certain training methods (such as doing a 180-turn) to stop your dog from pulling don't work well with tripawds. A no-pull harness may be beneficial until you work on new training methods to acclimate your dog to walk with fewer legs.
(via Joyride Harness Review By Katelyn B.)
Joyride Harness for 3 Legged Dogs 
Because Joyride harnesses are not designed to rely on security around front legs, and clip around the chest and strap at the front, these harnesses are perfect for dog parents looking for a solution to walking their tripawds. 
Our harnesses are easy to put on and take off, so you don't need to worry about struggling with your dog just to go for a walk down the block. When it comes to harnesses for three-legged dogs, proper fit is key. Joyride no-pull harnesses offer multiple points of adjustment to ensure you get a snug, safe fit. If your goal is to keep your tripawd comfortable, don't worry–we use lightweight, fleece-style padding that won't irritate your dog's skin or incision area. 
We offer harnesses and other dog accessories in a wide variety of colors and sizes so your dog can always be stylish with three legs or four. 
Check out our blog for more tips, tricks, and how-tos for caring for your dog. Wondering whether a Joyride Harness will work for your dog? Drop us a line, and we'll get back to you ASAP!
Share this post