These Useful Hacks Can Help Your Dog's Anxiety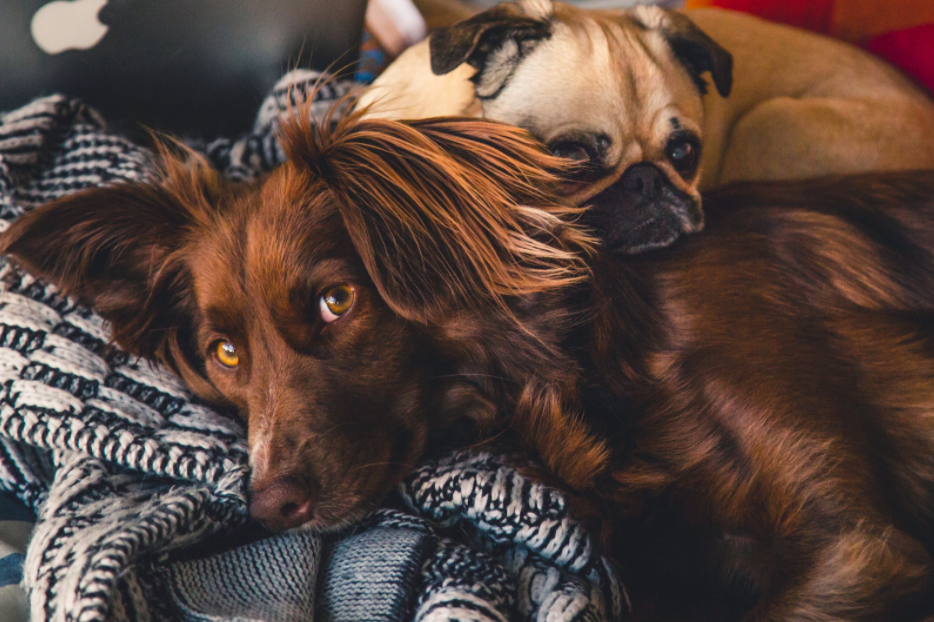 Dogs are known to be empathetic animals and with how in tune they are to their environment and the people around them, they might experience anxiety. There are several reasons that could cause their anxiety. 
They might have had a history of bad experiences such as animal cruelty and abuse, neglect, and change when it comes to their nervous system. Other issues could be sickness or they're experiencing separation anxiety, and when your dog loves you so much, they find comfort in your presence so when you're not around, they feel their well-being is threatened without you. 
What can we do to help in these cases where our dogs experience anxiety?
We combed the internet for useful tips and hacks for how to help your dog's anxiety. Hopefully you find some great use out of these!
#1 | Dog Anxiety Wrap
The most common search result that we've found is for the dog anxiety wrap which isn't something you have to purchase. This is actually a DIY (do it yourself) solution you can use with a scarf you have at home. You simply take a scarf and wrap it around the front of the chest, criss-cross it over your dog's shoulder blades, cross under their chest, and then bring the loose ends back up and tie it away from the spine. This infographic shows it better than we can describe. Take a look!
#2 | Try CBD 
Honest Paws treats are the most popular and top ranked of CBD treats that you can use for your dog to help soothe them and curb their anxiety. From Honest Paws: "The good news is that Honest Paws Calm with organic, full-spectrum hemp with naturally occuring CBD can help your furry friend relax in as little as one hour. And these melt-in-your-mouth bites contain only the best, non-GMO, all-natural ingredients, while having a delicious peanut butter flavor." We recommend checking them out!
#3 | Take different measures before you leave the house
Separation anxiety is common with dogs, and they often associate different things with you making a departure. It could be your suitcase is out, but more often than not, it's the sound of your keys. Do what you can to make your dog comfortable and occupied and reach for the keys sooner than you need to. We're talking maybe 30 minutes before you know you're leaving, pocket those keys so that they know you're around and they'll eventually stop associating the sound of keys with your departure. As time goes on, it is probably best to shift the amount of buffer time you have between picking up the keys and leaving so they aren't conditioned to expect that 30 minutes either. 
Hacks and tips for helping reduce your dog's anxiety are constantly popping up so we'll do our best to update this list as more info rolls out!
This is just a sampling of tips and informational posts we offer at Joyride Harness. You can find more content including tips and tricks and how-tos for caring for your dog on our blog at
this section
. Feel free to leave a comment with tips you're looking for!
Share this post