The Best No Pull Dog Harness For Corgis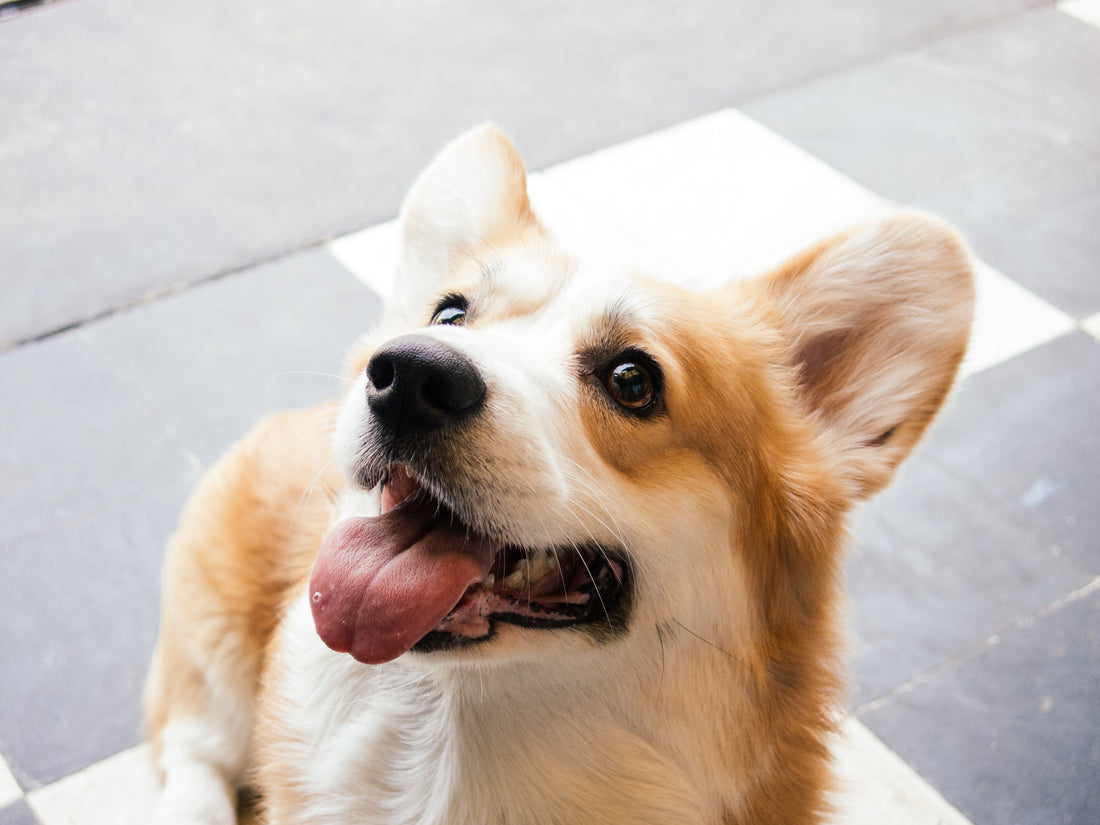 Shorty wanna go for a walk? 
Corgis are one of the most adored of dog breeds. They're small but large in spirit just as any furry potato with legs would be. For this breed, step in harnesses can be fumbly and we see a large number of customers with corgis that love their Joyride Harness.
We've rounded up a number of customer submitted reviews from these corgi parents. Here's what they had to say about their corgi and the Joyride Harness!
Angelia G. - ⭐⭐⭐⭐⭐/5
Size/Color: Medium (M) - Green
"We got Annie's new harness in time for our beach vacation. She is a Cardigan Welsh Corgi, and so has short legs. Her old harness seemed to hinder her gait, but this one does not restrict her shoulders any. The handle is very useful in helping her into and out of our SUV. This seems to be perfect for her."
Donah B. - ⭐⭐⭐⭐⭐/5
Size/Color: N/A - Fall Plaid
"I have used many harnesses, and the ease of on and off is amazing.. I have rheumatoid arthritis and that combination plus the anti pull side rings makes it much easier for me to work with my young corgi."
Laura P. - ⭐⭐⭐⭐⭐/5
Size/Color: Extra Small (XS) - Rose Red
"LOVE this harness for our little 4 month old corgi! We were having a hard time finding one that fit her well, and being a rambunctious puppy she was constantly pulling on her collar. Our vet recommended Joyride and we couldn't be happier with the product!"
Wendy M. - ⭐⭐⭐⭐⭐/5
Size/Color: Medium (M) - Fall Plaid
"Short heavier boned Corgis suit this halter very well.  I previously had a padded Hurtta which worked just fine, but did not conform to my dog's proportions quite as well as the Joyride.  I also feel I have better leash control. Henry, my corgi, looks very handsome in his 'Burberry' plaid."
Laura M. - ⭐⭐⭐⭐⭐/5
Size/Color: Medium (M) - Black
"Theo, our corgi, loves his new harness! It dramatically helps with his pulling on walks, also it is so easy to put on!"
These are just a few of our customers' submitted reviews. You can view all submitted reviews by checking out this page. You'll find a healthy combination of honest reviews! We also have more blog posts that round up reviews based on different dog types for your convenience.
Additionally, if you have sizing questions you can always reach our team through the contact form on our website if the sizing charts provided on this page do not suffice! You'll find two charts available for sizing reference based on weight and girth measurements.
Want more? Feel free to follow us on Instagram at @joyrideharness and take a look at more furbaby photos! New to Joyride Harness and need some help picking the right size for your doggo? We have a detailed informational blog post that you can check out: Click Here To View
Share this post