Summer is Coming: Identifying & Preventing Heat Exhaustion in Dogs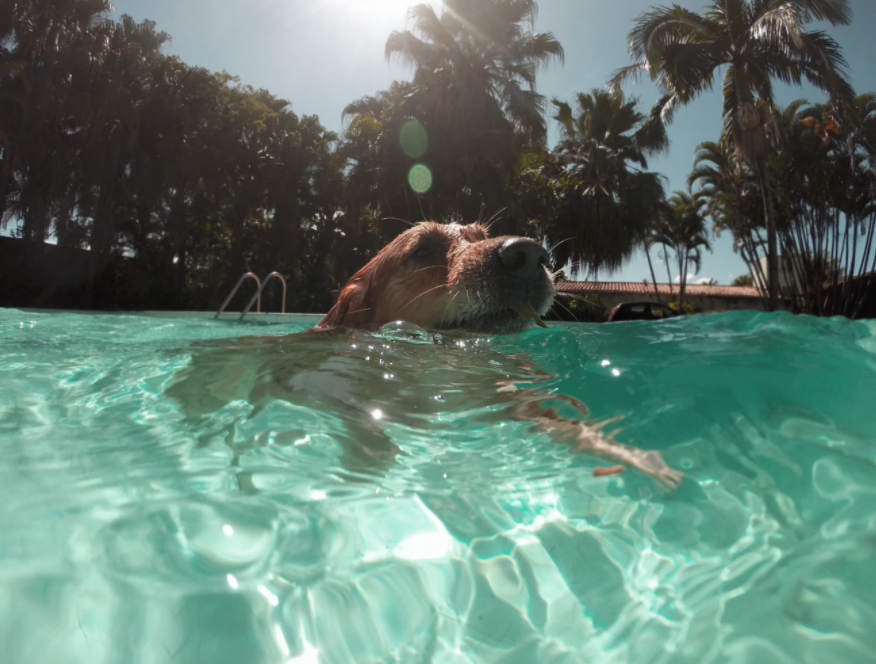 Where did the time go? Summer is almost here and that means the temperatures are rising, and with the nation practicing isolation and taking shelter from risk of COVID-19, dog parents are taking to walking with their dogs more than usual. That's great! But with the temperatures rising, the dog days of summer smack in the middle of the summertime, heat exhaustion is a concern that all dog owners should have. 
It's important to know that heat exhaustion with dogs can lead to serious health issues that can be ultimately fatal. These conditions include heat stroke and cardiac arrest. Since dogs don't sweat like humans do to regulate body temperatures, most of the work goes into rapid panting but sometimes that doesn't do the trick to keep your dog cool.
What are the symptoms of heat exhaustion?
How can we protect our fur babies from heat exhaustion?
SYMPTOMS OF HEAT EXHAUSTION IN DOGS
These symptoms are luckily easy to identify, but if you're not paying attention, that's where the risk comes in. Symptoms include gum and tongue irregularities or color changes (bright red or blue), vomiting, diarrhea, or your dog may collapse and/or experience convulsions. If a heat stroke is coming on, you might notice your dogs eyes are glazed, their drooling becomes more excessive, there's a lack of stability or coordination, increased rapid heart rate, lethargy, fever, or even loss of consciousness. 
Note: Some dog breeds are more susceptible to heat exhaustion. Dogs with massive coats, brachycephalic breeds such as pugs and bulldogs, overweight dogs with stacking medical issues, and working dogs fall into this high-risk group.
THE BEST SOLUTION IS PREVENTION
Paying attention to the weather is crucial to avoiding heat exhaustion in dogs. If it's too hot or too humid, limiting the amount of time spent outdoors is necessary. When time spent outdoors occurs on these types of days, access to shade and water is of the utmost importance. And it goes without saying, leaving your dog in a parked car - even if the windows are rolled down and shade is available - is not a good idea. 
TAKING ACTION IF YOUR DOG IS EXPERIENCING HEAT EXHAUSTION
If your dog is experiencing heat exhaustion, Vetstreet.com recommends the following: "If you've missed the warnings and your dog is overheated, move your pet immediately to the shade or an air-cooled area. Use cool water — not ice-cold water or ice, which constricts blood vessels and traps heat — on your dog's belly, concentrating on the groin. If you do have a thermometer, lubricate the tip and insert it gently into the rectum to get an accurate temperature to share with your veterinarian. Offer your pet cool water to drink but don't force water into your dog's mouth.
And then call your veterinarian or an emergency veterinary clinic to let someone know you are on your way."
This is just a sampling of tips and informational posts we offer at Joyride Harness. You can find more content including tips and tricks and how-tos for caring for your dog on our blog at this section. Feel free to leave a comment with tips you're looking for!
Share this post