Reviews For the Best Fall Themed Dog Harnesses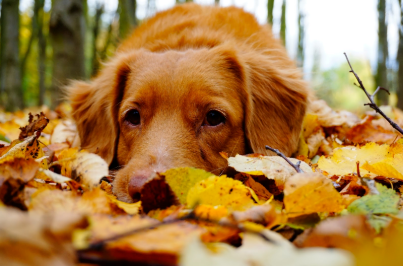 Leaves are changing colors, the air is getting cooler, and we're happy that cozy season is here! With new seasons comes fashion trends and who is to say that doesn't apply to fur babies as well? 
We have a number of fall friendly harnesses that really stand as wearable for the entire year, but for fall? These designs really take the win for fashion.
Let's take a look!
NEW - ORANGE PLAID DOG HARNESS
BESTSELLER - FALL PLAID DOG HARNESS
LIMITED EDITION - PUMPKIN HARNESS
What do customers have to say about the Joyride Harness as a usual dog harness for their fur baby? We've rounded up some customer reviews from those who are dog parents to fur babies enjoying these designs. 
Reviews of the Orange Plaid Dog Harness
Wendy C. - ⭐⭐⭐⭐⭐/5
"I love these harnesses!  This is my third order for our three Bernese Mountain dogs.  They are high quality, and go on and off in seconds! Nothing complicated, as so many others are. Will always order from Joyride."
Tricia W. - ⭐⭐⭐⭐⭐/5
"Absolutely love these harnesses. I own 7 different colors and patterns. The new fall plaid and the Halloween skulls are great for October. I feel safe when on walks knowing my fur babies won't escape out of them and I get so many compliments."
Reviews of the Fall Plaid Dog Harness
Linda N. - ⭐⭐⭐⭐⭐/5
"Samson looks so handsome in your classy fall plaid harness! He's only 17 lbs but he's a puller during his walks and the side ring on the harness helps with that. Great harness !"
Eugenie T. - ⭐⭐⭐⭐⭐/5
"Love this for my new dog. My only wish is that the buckle came together on the design part of the harness."
Reviews of the Pumpkin Dog Harness
Rylee O. - ⭐⭐⭐⭐⭐/5
"I've seen a couple dogs with these harnesses and they always looked so sturdy and well made. I saw the sale on the Halloween ones so I got 2 for both of my pups. They're such good quality, way better than I expected! I'm positive these will last forever, but I definitely do need more!"
Tabitha C. - ⭐⭐⭐⭐⭐/5
"Riley likes that it is comfortable and easy to put on.  He was the hit at the dog park."
These are just a few of our customers' submitted reviews. You can view all submitted reviews by checking out this page. You'll find a healthy combination of honest reviews! We also have more blog posts that round up reviews based on different dog types for your convenience.
Additionally, if you have sizing questions you can always reach our team through the contact form on our website if the sizing charts provided on this page do not suffice! You'll find two charts available for sizing reference based on weight and girth measurements.
Want more? Feel free to follow us on Instagram at @joyrideharness and take a look at more furbaby photos! New to Joyride Harness and need some help picking the right size for your doggo? We have a detailed informational blog post that you can check out: Click Here To View
Share this post