REVIEWS: Best Escape Proof, No Pull Dog Harness for Beagles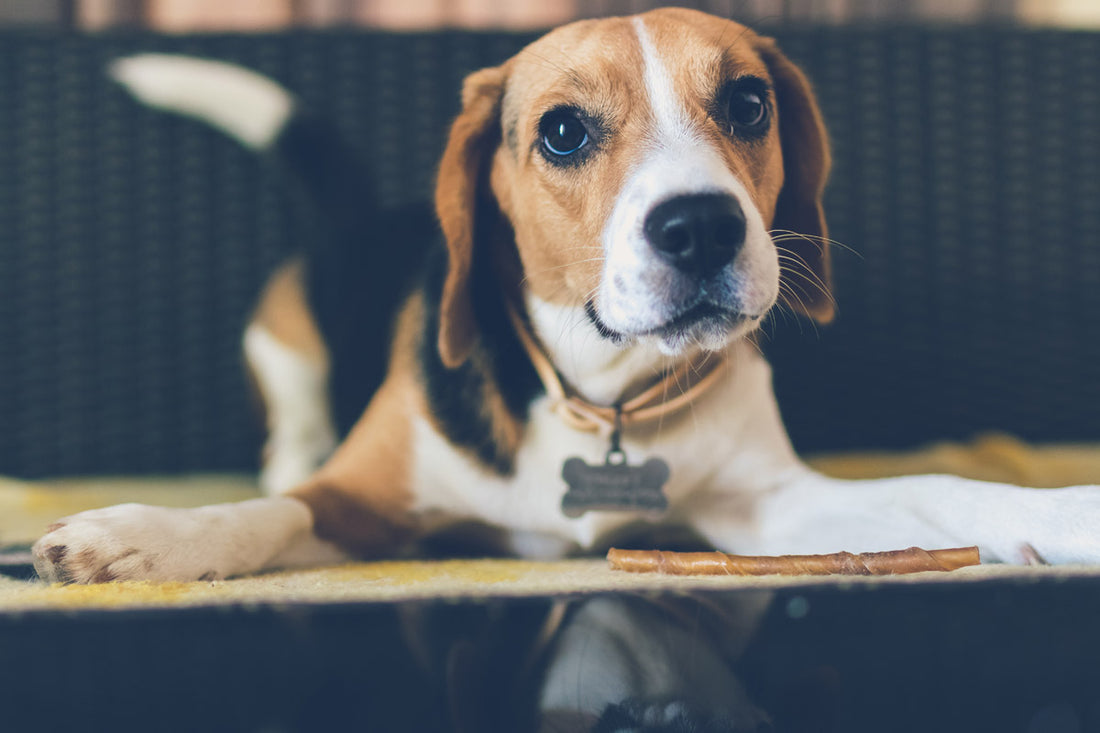 Beagles are a small hound breed that developed originally for hunting hare as they're known as scent hounds. Though they are small in size and cute as can be, don't underestimate their power and willingness to escape or pull on walks! Especially since they can require up to 40 minutes of walks. These fur babies have energy to burn.
Joyride Harness is a suggested solution for beagles and their dog parents taking them on walks. Between the easy on and off user friendliness, secure fit, and no pull technology, you and your beagle are about to walk the streets like a boss.
We've rounded up some customer submitted reviews from beagle dog parents. Check out what they have to say about the Joyride Harness!
"My beagle would normally wear a size Medium but he is very broad and a little chubby so the Large fits him so well. He's a hound and his nose is always sniffing and he's difficult to control because of that. This is the BEST harness I have ever used on him, and believe me, in 10 years I've gone through many different kinds. Thanks Joyride!"
Patty E. - ⭐⭐⭐⭐⭐/5
Size/Color: M - Red
"It works so well with my beagle because she always has her nose to the ground and pulls so hard. It is easy on and off. She pulls it across the room when it's time to go walking. It is sturdily made as well."
Nancy P. - ⭐⭐⭐⭐⭐/5
Size/Color: M - Red
"Our 10 year old beagle/jack russell mix has always been loud and aggressive towards other dogs when on a leash, so we have not been able to take him out with us. The day the harness arrived, I took him for a walk and ended up at the local herb and plant festival. He was so comfortable and well behaved, it was like a totally difficult dog! He hated the collar style leash, but when we get out his harness he gets really excited! We have already recommended your products to friends! 😊"
Kimberly M. - ⭐⭐⭐⭐⭐/5
Size/Color: L - Fall Plaid
"Our Beagle is a Houdini of all harnesses and collars; I've spent hundreds of dollars to find a comfortable harness that he cannot escape from and THIS is that harness. We purchased a Large for our 35 pound Beagle and it fits perfectly.  I also want to thank Joyride for replacing the first one we bought as it was damaged upon receiving, but they sent a brand new one right away. We love it and Barley walks beautifully wearing this, like no other of the 20+ harnesses we've previously purchased.  THANK YOU!"
Deborah G. - ⭐⭐⭐⭐⭐/5
Size/Color: S - Pink
"IT'S A MIRACLE!!  My pocket beagle had always dragged me around on our walks but now she walks proudly with her head held high and no more pulling.  The harness is very attractive and well-made also. I will definitely get another one for another furry addition to my family. Thank you."
These are just a few of our customers' submitted reviews. You can view all submitted reviews by checking out this page. You'll find a healthy combination of honest reviews! We also have more blog posts that round up reviews based on different dog types for your convenience.
Additionally, if you have sizing questions you can always reach our team through the contact form on our website if the sizing charts provided on this page do not suffice! You'll find two charts available for sizing reference based on weight and girth measurements.
Want more? Feel free to follow us on Instagram at @joyrideharness and take a look at more furbaby photos! New to Joyride Harness and need some help picking the right size for your doggo? We have a detailed informational blog post that you can check out: Click Here To View
Share this post