REVIEW: Best Harness for Boston Terriers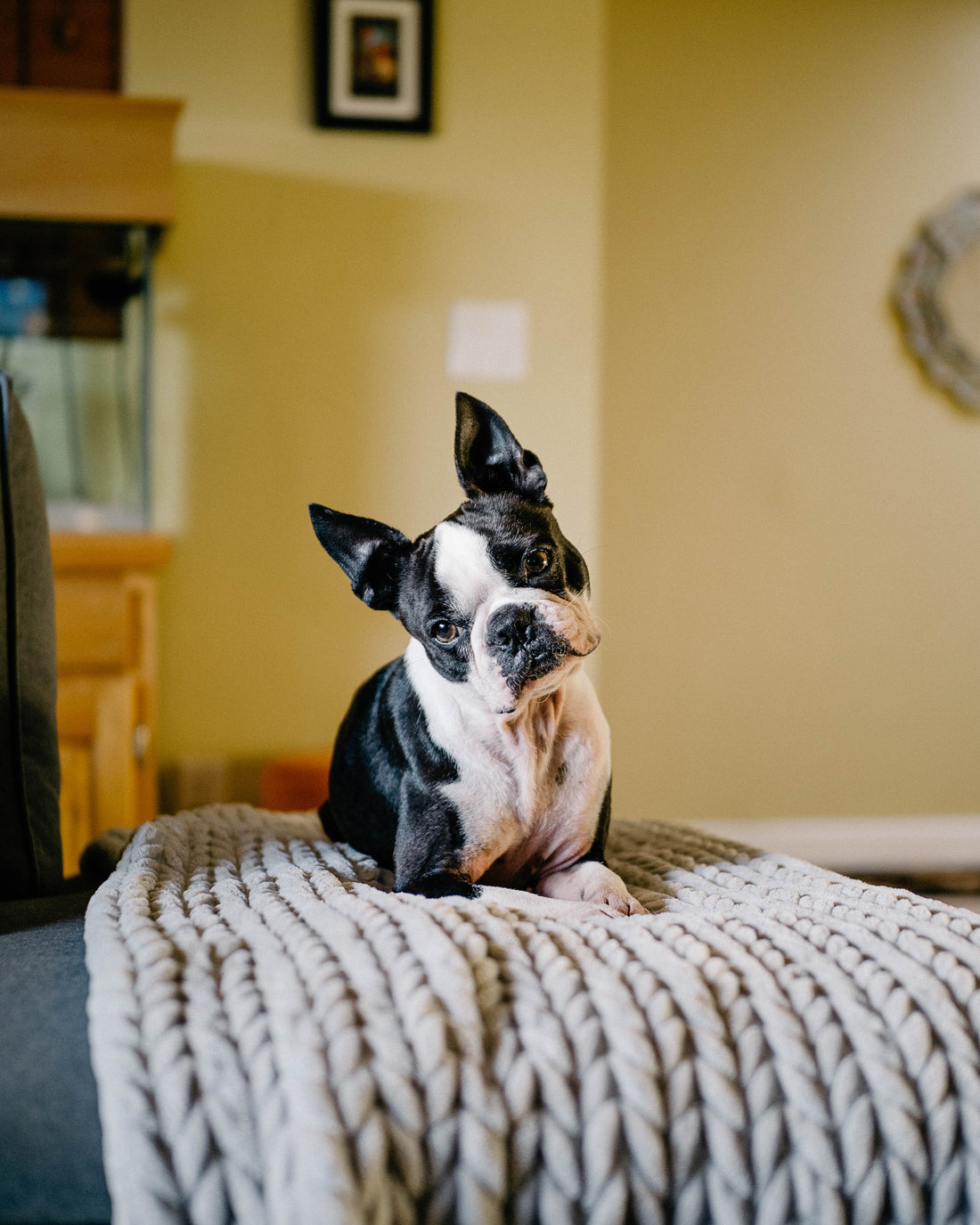 Finding the right fit of harness for smaller dog breeds like the Boston Terrier can prove to be a challenge at times. Boston Terriers are known to be small, dainty and compact breeds but they also sport broad chests. This factor can make the hunt for the perfect harness more difficult than usual.
Another factor that comes into play is accommodating the brachycephaly Boston Terriers have. They have flat noses and narrow air passages making it difficult to use collars since they often can block breathing passages.
Joyride Harness prides itself on being flexible for different breeds including Boston Terriers. Thanks to the range of sizes available and the adjustable straps to bring the closest fit to form, the best harness for Boston Terriers might be in front of you!
Are you a Boston Terrier furrever parent?
We've gathered some reviews and testimonials from customers submitted to our website to give you an idea of what the Joyride Harness could be like for your Terrier furbaby.
Craig B. - ⭐⭐⭐⭐⭐/5
Size: S
"Very nicely made and easy to use"
Marie C. - ⭐⭐⭐⭐⭐/5
Size: M
"Great harness, I absolutely love the ease of getting it on and off. The way the dogs aren't choking themselves. Its a great harness."
Barbara S. - ⭐⭐⭐⭐⭐/5
Size: N/A
"Bella loves her new harness...and she looks cute too!"
Karen H. - ⭐⭐⭐⭐⭐/5
Size: M
"I love walking my grand dog now because I know I'm not chocking [choking] him plus he looks so stylish."
These are just a few of our customers' submitted reviews. You can view all submitted reviews by checking out this page. You'll find a healthy combination of honest reviews! We also have more blog posts that round up reviews based on different dog types for your convenience.
Additionally, if you have sizing questions you can always reach our team through the contact form on our website if the sizing charts provided on this page do not suffice! You'll find two charts available for sizing reference based on weight and girth measurements. Because Boston Terriers have different chest sizes, we recommend measuring their girth and comparing the recommended size to their weight size.
Want more? Feel free to follow us on Instagram at
@j

oyride

harness
and take a look at more furbaby photos! New to

Joyride

Harness and need some help picking the right size for your doggo? We have a detailed informational blog post that you can check out:
Click Here To View
Share this post