REVIEW: Best Dog Harness For Yorkies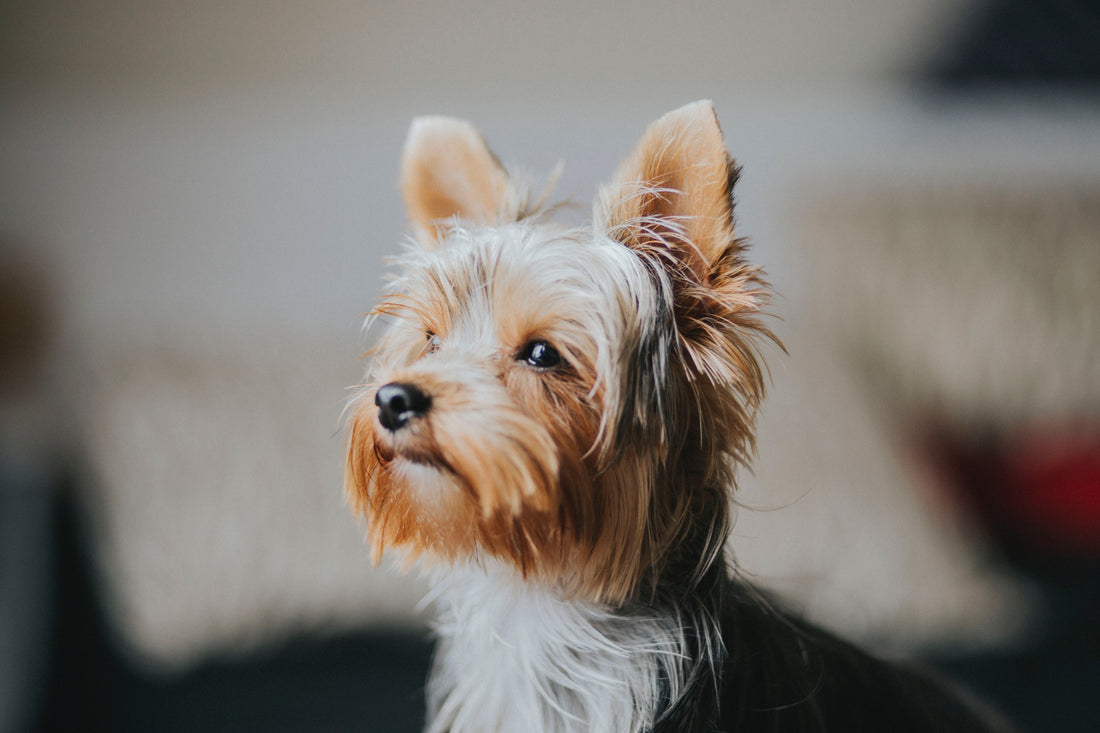 Developed in the 19th century, Yorkshire Terriers have taken over the world and our hearts! They're considered the sixth-most popular dog breed worldwide even, and with how popular they are… they're going to need the right digs for walkies!
With their petite stature, we have a number of Yorkie parents concerned about how the Joyride Harness will fit their fur baby. Rest assured, our harnesses start at extra small so there's room to work with when it comes to the wellness of your Yorkie.
We've rounded up customer submitted reviews from Yorkie parents so you can get a closer look at how this harness fairs with the Yorkshire Terrier breed!
Darrell B. - ⭐⭐⭐⭐⭐/5
Size/Color: M - Blue & Red
"I have two different sized Yorkies, one rather large and one medium.  I ordered medium for both. That was a bit large for my smaller girl, so I ordered another one in small and it works perfectly for both.  I donated the other medium to my vet. This is the most ingenious design, and well worth the money, if nothing else, it saves aggravation on the pup!"
Sarah C. - ⭐⭐⭐⭐⭐/5
Size/Color: XS - Blue
"Really like these harnesses for my little guys! I've been using another brand exclusively for the past 9 years, but my boyfriend found these online and talked me into ordering them. Figured it was time for a change and I couldn't be more pleased.  Great design and quality. The do seem a little stiff at first but after a couple of days, they break-in really nice. I own 5 now between my 2 dogs. I will say if your dog is on the skinny side, order a size down. My little guy pictured here is a Yorkie /Bichon Frise mix and weighs between 11 and 11.5 pounds. He is on the skinny side and I had to get him an XS. My other dog is a heavier set Shitzu Maltese mix...around 16.5 pounds and a small fits her perfect. Hopefully that gives you some good benchmarks. I would definitely recommend these harnesses to anyone looking...and it has taken me 10 years (literally) to find a harness I liked better than the Four Paws ones I used before. Joyride will be my new go-to brand!"
Kara B. - ⭐⭐⭐⭐⭐/5
Size/Color: XS - Purple
"Anyone who thinks a seven-pound can't pull while on a walk has never met a Yorkie who just spotted a squirrel. This is perfect for even the littlest of determined terriers."
Kristy A. - ⭐⭐⭐⭐/5
Size/Color: XS - Fall Plaid
"I purchased this harness in an extra small for my yorkie. It seems to be of good quality and well made. He is not used to wearing a harness so it was a fight to get it on him at first but now I just give him a treat and put it on him and that seems to do the trick. The strange thing is that the harness seems to calm my hyper little dog down while he is wearing it and it's like he is a different dog when it is on him. I have only had it about 2 weeks but I like it so far and look forward to taking my dog on many walks with it."
These are just a few of our customers' submitted reviews. You can view all submitted reviews by checking out this page. You'll find a healthy combination of honest reviews! We also have more blog posts that round up reviews based on different dog types for your convenience.
Additionally, if you have sizing questions you can always reach our team through the contact form on our website if the sizing charts provided on this page do not suffice! You'll find two charts available for sizing reference based on weight and girth measurements.
Want more? Feel free to follow us on Instagram at @joyrideharness and take a look at more furbaby photos! New to Joyride Harness and need some help picking the right size for your doggo? We have a detailed informational blog post that you can check out: Click Here To View
Share this post