REVIEW: Best Dog Harness For Pomeranians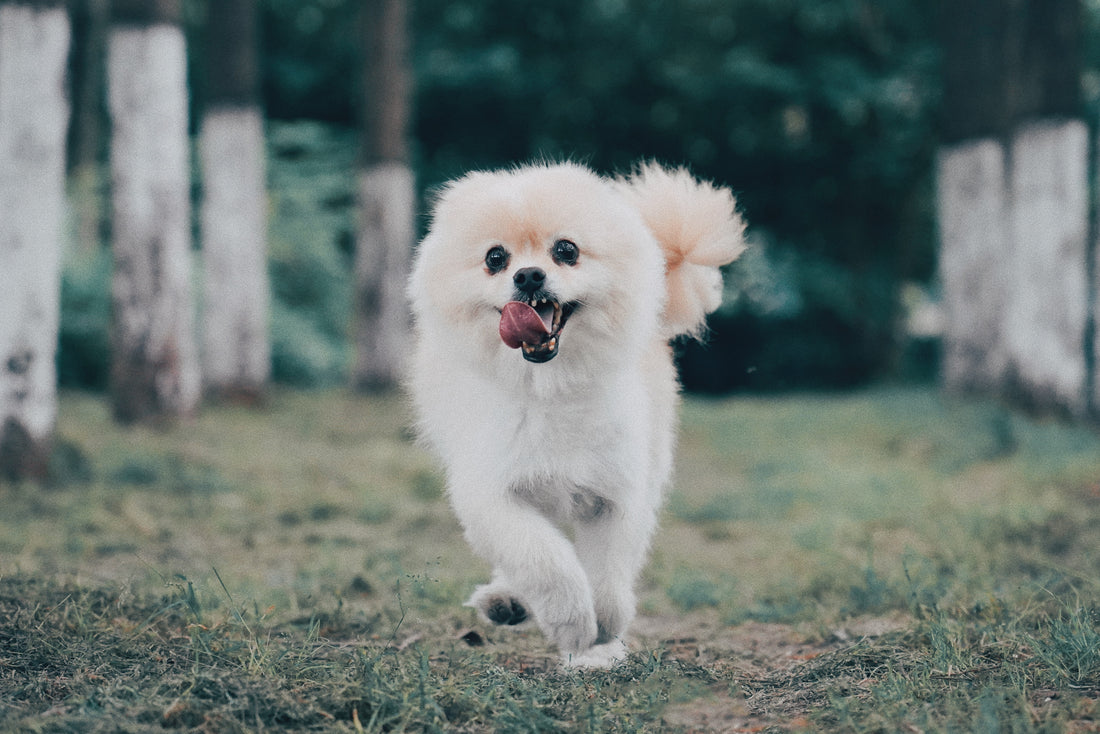 They're lovable. 
They're fluffy.
They're Pomeranians!
Behind the fluff, these little guys are quite dainty and sometimes finding the right walking tools and accessories can be troubling. Luckily, this well-loved breed that's made their way into the hearts of countless families can wear the Joyride Harness with no issue.
We've rounded up a few customer submitted reviews coming straight from the fingertips of Pomeranian fur baby parents. Take a look and see if your Pomeranian might want to try one on for size!
Eddie M. - ⭐⭐⭐⭐⭐/5
Size/Color: S - Pink
"Absolutely love it. We have a  Pomeranian and it fits her perfect and is super easy to get on and off and most of all it's safe not pulling on the neck. anyone knows with a collar on a Pomeranian with one jerk can cause the trachea to collapse. but with the Joyride harness there's no issues. We're extremely satisfied."
Dale S. - ⭐⭐⭐⭐⭐/5
Size/Color: M - Fall Plaid
"So easy to put on my very furry Pomeranian. Love the plaid and the design. My dog loves it too. Doesn't take me as long to get ready for our walks."
Dan F. - ⭐⭐⭐⭐⭐/5
Size/Color: N/A - Camo
"My two pomeranians, Puccini and Figaro, just love their Joyride Harness. The Joyride harnesses are high quality, work great, and are easy to put on better than advertised. they make it a breeze to let my boys sleep in the nude but then get dressed quickly for their morning walks."
Katharine P. - ⭐⭐⭐⭐⭐/5
Size/Color: M - Red
"Our fur baby, (Itsy), is a 4 yr old Blue Merle, Pomeranian.  We originally purchased a small harness based on her weight, but had to go to a medium, which fit perfectly. This harness is so well made, Itsy walks comfortably with no pulling or choaking issues."
Alicia H. - ⭐⭐⭐⭐⭐/5
Size/Color: N/A - Purple & Green
"Our pups love this harness, and so do we! No fussing to put it on or take it off, even with our extra fluffy Pomeranians, Cecilia and Annabelle, the harness is easy to put on and take off without getting caught in all their hair and making it uncomfortable for them. Never thought it was possible for them to love walk time more than they did, but now they whine and cry next to their harnesses because they want to go out and walk again!"
These are just a few of our customers' submitted reviews. You can view all submitted reviews by checking out this page. You'll find a healthy combination of honest reviews! We also have more blog posts that round up reviews based on different dog types for your convenience.
Additionally, if you have sizing questions you can always reach our team through the contact form on our website if the sizing charts provided on this page do not suffice! You'll find two charts available for sizing reference based on weight and girth measurements.
Want more? Feel free to follow us on Instagram at @joyrideharness and take a look at more furbaby photos! New to Joyride Harness and need some help picking the right size for your doggo? We have a detailed informational blog post that you can check out: Click Here To View
Share this post