Pet Cancer Awareness Month: Spotting Signs of Cancer in Dogs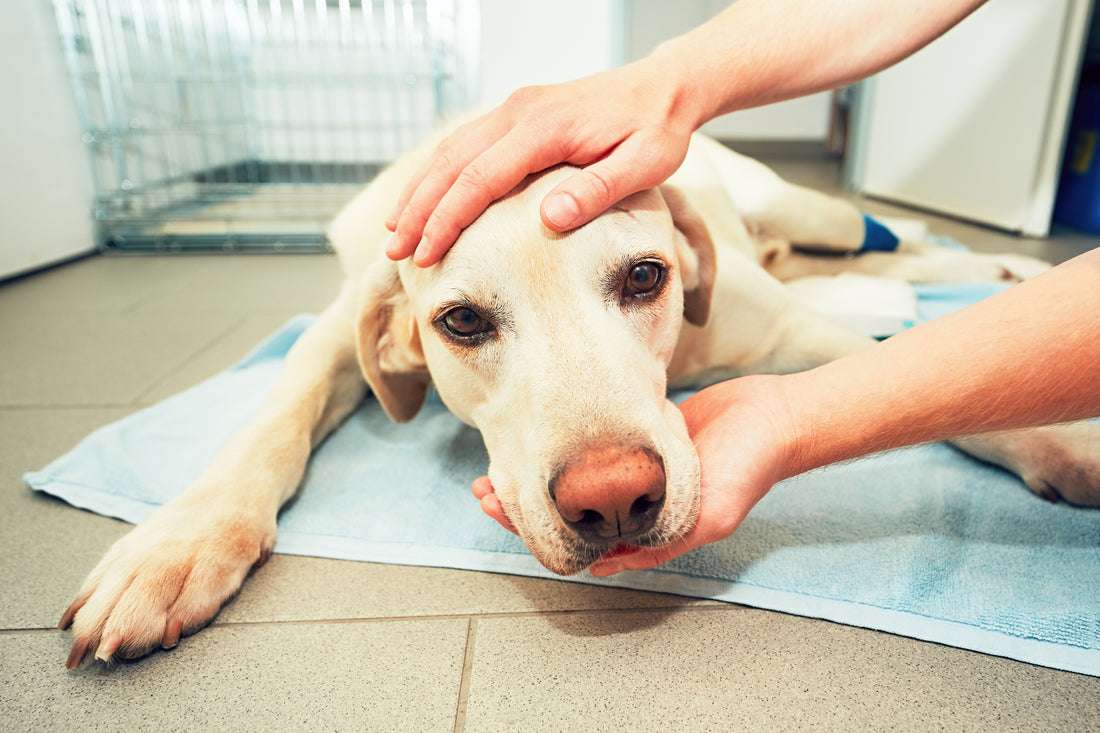 It's never something we want to think about: the idea of our dog's mortality or the possibility of sickness. Having these discussions now though is just as important - or even more important - than the discussions had to prepare to bring a dog into your home and making them part of the family. 
So let's talk about cancer in dogs. 
It's known to be the leading cause of dog deaths with an estimated 1 in 3 domestic dogs can be assumed to develop cancer. There are a variety of cancers dogs can take on that nearly mirror those found in people.
Those cancer types are:
Brain cancer

Lymphoma

Bone cancer

Oral cancer

Skin cancer (commonly in the form of mast cell tumors)

Prostate cancer

Exclusive to dogs: Hemangiosarcoma which is when tumors form on blood vessel.
These occur because of various reasons: inherited, epigenetic, and environmental factors. Treatment is different depending on the type and which stage of cancer the dog is in. Thanks to canine cancer treatment centers and the development of drugs over the last several decades, survival rates of dog cancer patients have increased. 
In other words, the sooner you spot the signs, the better of a chance there will be to isolate the problem and find a solution. 
Here are the signs to keep an eye out for with your doggos. 
Sores That Aren't Healing
Pay close attention to sores that just don't seem to go away even with antibiotics and ointments.
Weight Loss
If there's a sudden weight loss that occurs with your dog that is unexplainable, this is a big sign of some sort of health issue and can possibly be cancer.
Lumps
These can either be malignant or cancerous. In both cases, it's best not to do a coin toss on this but rather get an examination by a vet as soon as possible.
Other signs to keep an eye out for include:
Abnormal discharge

Lethargy 

Difficulty breathing

Difficulty urinating

Difficulty defecating

Bad breath

Black stools
Again, treatment options depend on the circumstances and the complexity of the cancer diagnosis. For the success of treatment, the stage of cancer and the amount of therapy taken play huge roles with early detection making the chances higher for successful treatment. But even successful treatments may vary in life expectancy. Blue Cross reports that dogs can live around 12 months with the treatments available now. Dogs who don't go through such treatments are given around 3 months with dog parents increasing their focus on nutrition and comfort to make the quality of their living as best as possible.
If you have any questions or concerns regarding your dog's health, we highly recommend seeking out assistance from a veterinarian. It's best to have regular checkups for your fur babies at least 2 times a year. Chances are, if the signs above aren't the result of cancer, it's the result of something else that could be a medical issue that requires attention.
Want more informational posts? Visit this section of our website to read up on more tips and need-to-knows for your dog. 
Share this post