Miranda Lambert Makes Generous Donation To Massachusetts Animal Shelter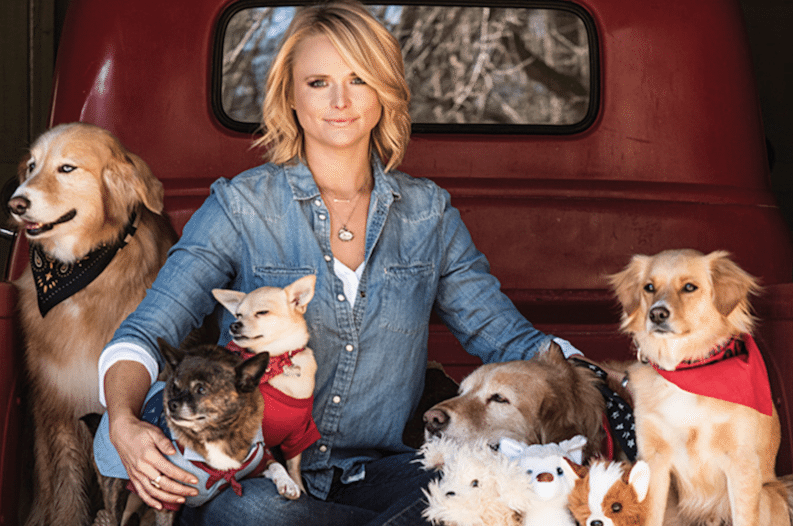 Continuing the month of DOGust, we're spotlighting stories of generous contributions to animals in need. 
Popular country recording artist Miranda Lambert recently made headlines for making a large donation to shelters across the nation. For one Massachusetts animal shelter in particular, the donation allowed for them to waive adoption fees increasing the chances of the animals at the shelter of getting adopted.
The Scituate Animal Shelter of Massachusetts took to Facebook to express their gratitude for the contributions by Miranda Lambert.
Miranda Lambert's contributions come from her own organization at MuttNation Foundation which was founded in 2009. The Mutts Across America Initiative's campaign dedicates its time to help animals in all states within the USA. Over $750,000 in grants have been awarded to over 250 shelters. Just this year alone, $150,000 has been awarded to 50 shelters, one in each state.
Miranda's love for animals has always been an important part of who she is. While volunteering at local shelters, she adopted her first pup Delilah as a companion when she started touring.
To help shine the spotlight on rescue animals and shelters, Miranda and her mom Bev Lambert founded MuttNation Foundation in 2009 to ensure that as many dogs as possible would have a safe and happy place to call home. -MuttNation.com
While making generous monetary contributions to shelters, the organization is also dedicated to encouraging spaying and neutering of pets, and educating the public about the importance of their actions which includes (but is not limited to):
Adoption Drives

"Fill the Little Red Wagon" which is a donation drive at Miranda's concerts

Disaster relief and puppy mill rescues

Cause for the Paws which is an annual fundraising concert event

Race Team which is made up of fans who help transport pets


For more information on the organization and how you can assist, visit https://muttnation.com/.
(Featured Image via WideOpenCountry.com)
Share this post