Joyride Harness: Leading the Way in Sustainable Practices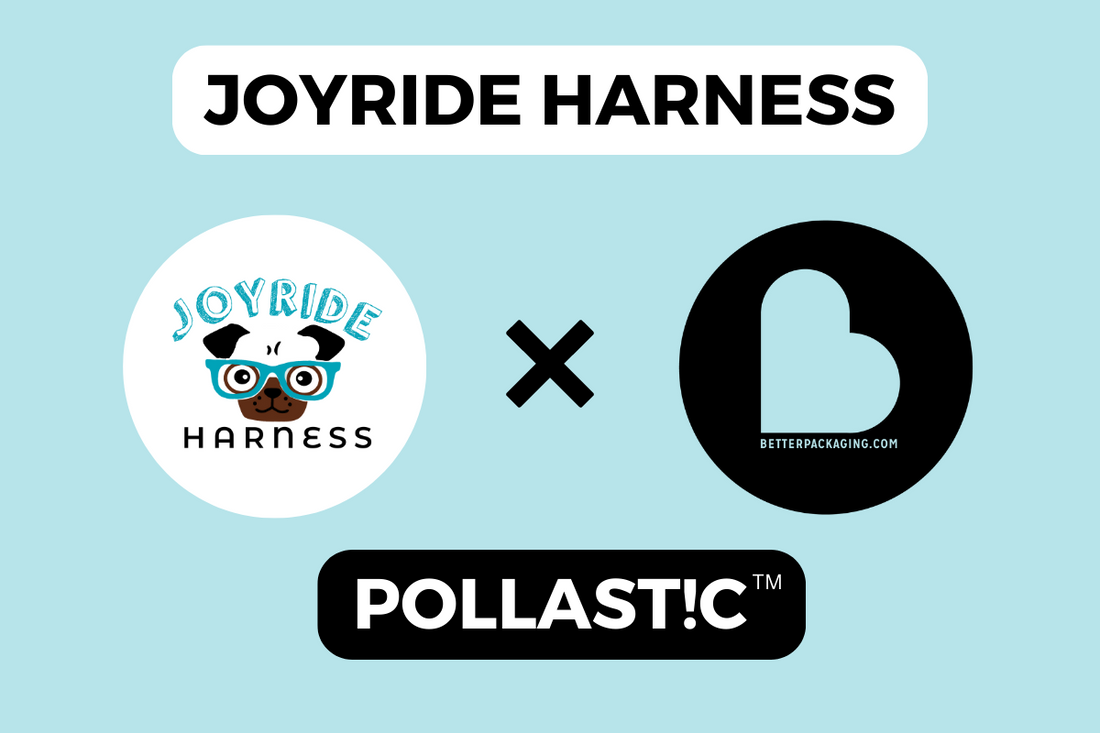 At Joyride Harness, we're not just passionate about providing top-quality products for your dogs; we're also deeply committed to the health and well-being of our planet. As part of our ongoing efforts to reduce our environmental footprint, we're thrilled to announce some exciting changes to our packaging and product offerings.
From Plastic to POLLAST!C
We've made the switch from traditional plastic poly mailers to POLLAST!C mailers, a groundbreaking solution that's both eco-friendly and effective. These mailers are crafted from 100% ocean-bound plastic, which means they're made from discarded plastic that was at risk of entering our oceans. By intercepting this plastic before it reaches the water, we're actively participating in the fight against marine pollution.
But what exactly is ocean-bound plastic? It's plastic that:
Has been abandoned in areas lacking formal waste management infrastructure.
Is located within 50km of the coast.
The alarming fact is that 8-12 million tons of plastic enter our oceans every year, a number projected to triple by 2040. This plastic pollution, often originating from regions without proper waste management systems, wreaks havoc on marine ecosystems. By choosing POLLAST!C, we're not just preventing more plastic from entering the oceans; we're also supporting coastal communities in Southeast Asia. By purchasing the plastic they collect, we provide a consistent source of income, elevating their living standards. Moreover, POLLAST!C mailers have a CO₂ footprint 75% less than traditional plastic mailers and 30% less than 100% recycled paper, making them the most carbon-efficient packaging solution available today. 
Cornstarch Poo Bags: A Game-Changer
In addition to our packaging overhaul, we're proud to introduce our new 100% cornstarch poo bags. Every year, over 100 million plastic dog waste bags end up in landfills, taking thousands of years to decompose. Our cornstarch bags, on the other hand, decompose in just 90 days, leaving zero waste behind. They're organic, eco-friendly, and just as durable and leak-proof as their plastic counterparts. By choosing these bags, you're not only ensuring a cleaner environment for future generations but also reducing the amount of plastic waste that harms our wildlife.
Our Promise to You and the Planet
At Joyride Harness, we believe in the power of collective action. Every sustainable choice we make, no matter how small, contributes to a larger global impact. By choosing our products, you're not just investing in the best for your dogs; you're also playing a crucial role in safeguarding our planet's future. Together, let's pave the way for a greener, cleaner world.
Share this post