How to Use CBD For Pain Management with Dogs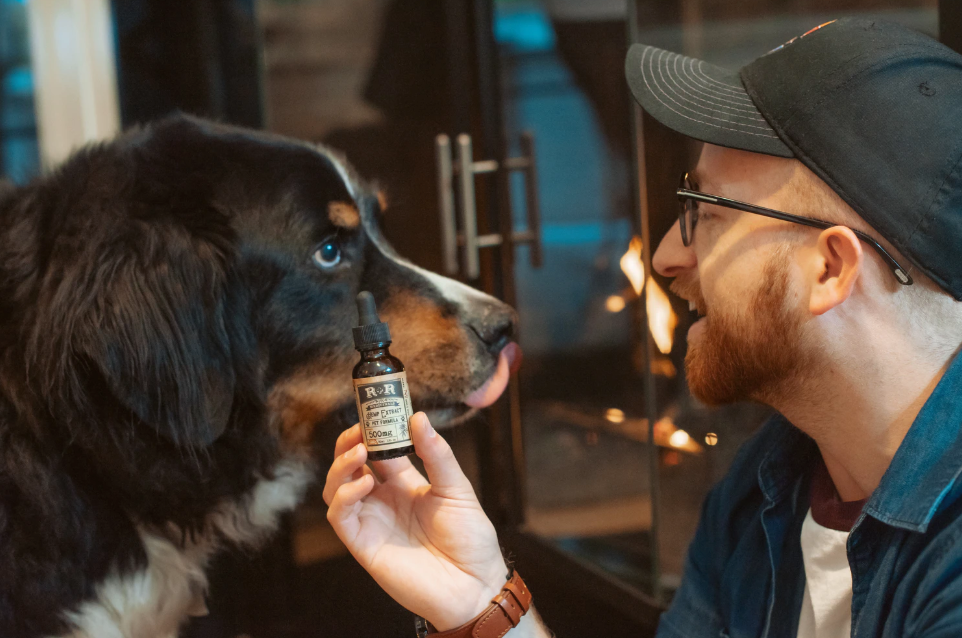 CBD is becoming an increasingly popular solution to pain management with people, but did you know that it can also be used for our fur baby companions? 
Before we begin diving into this, know that CBD is not a drug that will get your dogs "high" like THC found in medical and recreational marijuana. Put your concerns of that aside as we break down how CBD can be used for pain management with dogs! The benefits are plenty!
To recap our CBD fact post:
According to Project CBD, "Cannabidiol—CBD—is a cannabis compound that has significant medical benefits, but does not make people feel "stoned" and can actually counteract the psychoactivity of THC. The fact that CBD-rich cannabis is non-psychoactive or less psychoactive than THC-dominant strains makes it an appealing option for patients looking for relief from inflammation, pain, anxiety, psychosis, seizures, spasms, and other conditions without disconcerting feelings of lethargy or dysphoria."
Studies are currently underway to supplement the notion that CBD is a solid pain management solution for dogs, because at the time being, CBD is backed as a solution but without solid scientific studies. The American Kennel Club (AKC) Health Foundation is now sponsoring a research study being conducted by Colorado State University's College of Veterinary Medicine and Biomedical Sciences. This study will specifically look at its use for dogs experiencing epilepsy. 
But how can you use it for your dog and their pain?
CBD assists with the following ailments:
CBD can be used to prevent IBS - or Irritable Bowel Syndrome - as well as restore healthy organisms in the gut.

It reduces and suppresses inflammatory autoimmune phenotypes.

CBD oil use can help senior doggos by protecting brain cells from dying out.

Appetite is increased and it can help with nausea.

It's a pain reliever. 

Fights off seizures, helping epileptic doggos.

It's good for the heart and reduces anxiety.
If you're looking to incorporate CBD into your dog's daily living, CBD can be ingested by your dog in several ways. You can find CBD available in the form of treats, oils, and tinctures. While treats may seem like the best course of action, professionals have commented on oils and liquids as the most beneficial route because you're in more control of the amount given to your dog. 
To get you started, know that the American Veterinarian Association back in 2018 spotlighted a business called My Smart Hemp CBD which offers a range of CBD products for dogs and other animals (like cats) who can benefit from CBD.
They utilize tinctures and oils in products that take on various forms. Here's a look at some of their categories:
Balms

Capsules

Chewables

Drops

Gels

Meal Supplements

Oral Care

Pellets
Whatever route you decide to take, set some time aside in your day to do some research on different products so that you find the best product for your dog's needs. When in doubt, don't hesitate to consult with your local veterinarian for their input!
This is just a sampling of tips we offer at Joyride Harness. You can find more tips and tricks and how-to's for caring for your dog on our blog at this section. Feel free to leave a comment with tips you're looking for!
Share this post