How To Clean Your Dog's Ears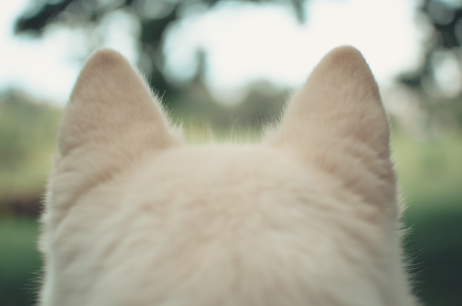 Hygiene is a normal thing for us but there are some questions that may linger around the topic of your dog's ears. We see cats clean their ears (or each other's ears) but what about dogs? You might spot ear cleaning products for pets while at the store which are options. In truth, dogs don't necessarily require us to clean their ears. 
How do I know if I need to clean my dog's ears?
Let's not get ahead of ourselves just yet, but if you notice your dog is experiencing some discomfort with their ears through excessive scratching and such, take a look at their ears. You'll notice right away if there's inflammation or some sort of stinky discharge. These signs (and possibly your dog expressing pain when you inspect) tell you it's time to go to the veterinarian. 
In other cases where you go to the veterinarian's office for a checkup, they may clean your dog's ears. If it calls for cleaning, ask your vet if they can do one ear so that you can observe and try to replicate the process on the other ear. That way you're fully prepared if you need to do this at home.
Word of caution though! Overcleaning can disturb the pH balance or open up room for bacteria or yeast to grow so cleaning your dog's ears is definitely not a regular thing you have to worry about. 
The beauty of dogs is that they are built to not require assistance in this area. Dog ears are self-cleaning. How is this? Well, the skin cells that line the inside of your dog's ears don't grow towards the eardrum but rather away from the eardrum. This carries excess wax and possible debris to the outside. 
That being said, try to avoid using products that are harsh in ingredients and chemicals as your dog's ears may be sensitive to it! Additionally, try to stay as far from the ear canal as possible to avoid worsening buildup in that area.
This is just a sampling of tips we offer at Pug Life Harness. You can find more tips and tricks and how-tos for caring for your dog on our blog in this section. Feel free to leave a comment with tips you're looking for!
Share this post