Big Guy, Little World Sanctuary Founder Rescued Over 30 Tiny Dogs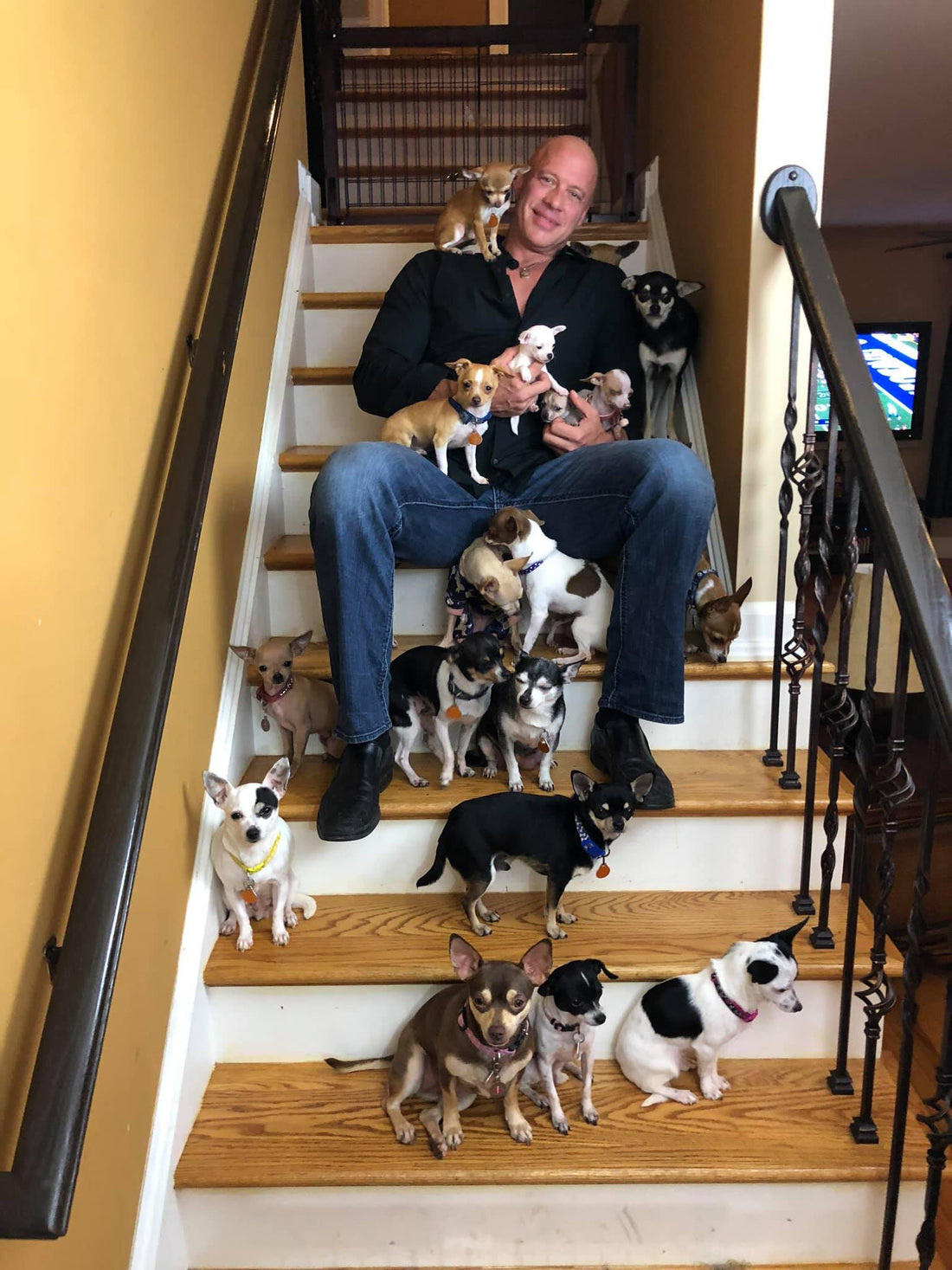 Ready for happy news? Tails are wagging plentifully in this feel good story.
Big Guy, Little World Sanctuary is a not-for-profit organization based out of Maryland. The organization is dedicated to giving sanctuary and a home to the abused, neglected, and abandoned chihuahuas.
At the forefront offering his home to these chihuhuas is a man named Bobby Humphreys, and Big Guy, Little World Sanctuary is his life project and passion. To learn more, we took a look at his Facebook fan page and happened upon an origin story-type post.
It starts with, "The origin of Big Guy, Littles World Sanctuary. The story of Lady."
Bobby proceeds to talk about how he used to make light-hearted jokes poking at anyone who had a small dog. His dogs of choice were Rottweilers, or big lap dogs. But Bobby was faced with heartbreak that comes with divorces especially for a marriage that lasted 17 years. While it took time to heal, Bobby discovered love again through rescues.
It all began when a good friend of Bobby's - who plays a huge role in the healing process and moving forward - needed him to take her chihuahua named Lady. This particular chihuahua was not known to be buddy-buddy with people. She had her own edge and knowing this, Bobby was reluctant about the situation, but he agreed to care for Lady.
Bobby must be a chihuahua whisperer, because when Connie dropped in to check on how things were going, she witnessed Lady in Bobby's lap. #Instabesties you could say.
In his post, Bobby shared, "I was still struggling to come to grips with everything. There were many days I could not even get up and go to work. Weeks turned into months and the only thing that made me happy was spending time with Lady. I cannot believe how this little 7 pound beautiful baby stole my heart."
From that point, Bobby was determined to find his own Lady and what ultimately was a search for one special pup became the start of building a family. Bobby in his search realized most of the chihuahuas had something in common.
"I started to see a pattern here. So many of these little beautiful babies are being abused or taken advantage of and I just couldn't sit by and watch it happen."
Over 30 small puppers are now in the care of Bobby, and he does everything he can to supply for them by taking high-end custom flooring jobs. Having dogs with special needs, however, has made it difficult for Bobby to keep the same momentum of racking up these paying jobs. Ever since Big Guy, Little World Sanctuary caught the spotlight online, requests for help have spiked but as you may have caught already, this passion is entirely self-funded.
Help Bobby and his pack of minis by spreading the word about Big Guy, Little World Sanctuary or check out the following links: Amazon Wishlist | PayPal | Adopt a Little | Facebook
Share this post