Best Dog Harness For Dogs With Different Body Types & Shapes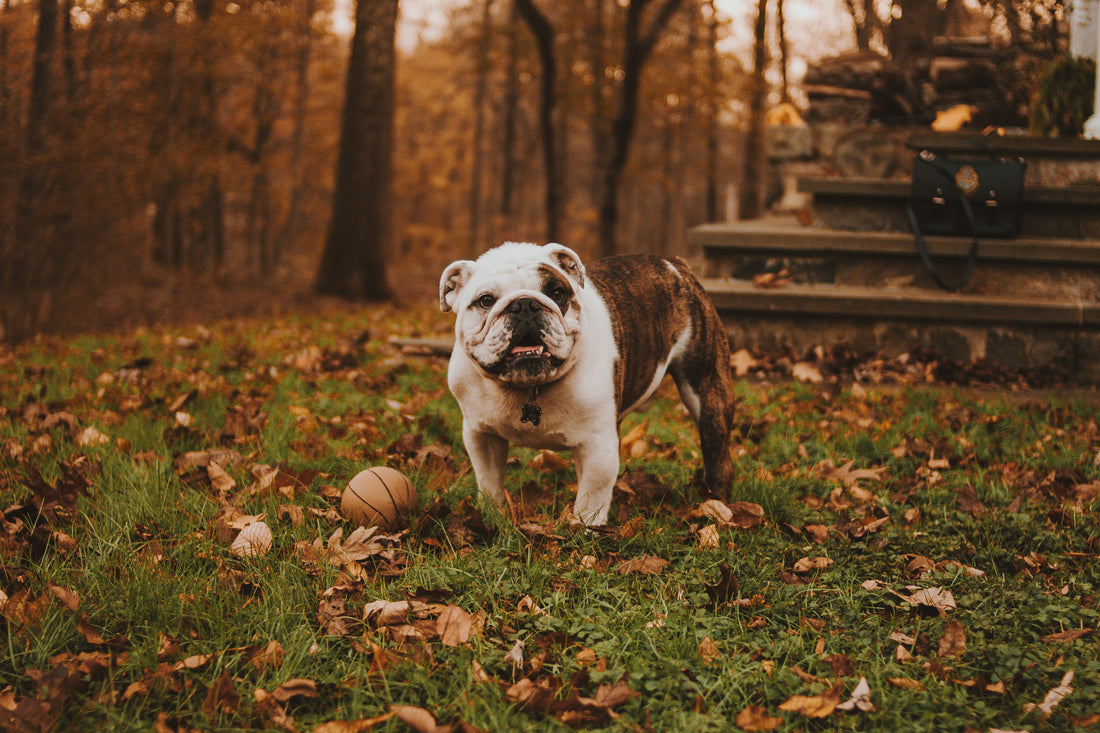 When shopping for a dog harness for your fur baby, it's standard to consider what size they need in order for the product to work effectively. This proves challenging for dogs with unique body types and shapes such as Boston Terriers and Bulldogs, but fear not! Joyride Harness is at your service.
Not only does Joyride Harness offer sizes ranging from XS to XXL, but these harnesses have straps - secured by a buckle - that wrap around the chest behind the front legs and can be adjusted to fit closely against your dog's shape. 
As always, the proof is in the pudding, so we've rounded up testimonials - or reviews - submitted by customers who previously had trouble finding the right dog harness for their uniquely shaped fur baby. Check it out!
Michelle B. - ⭐⭐⭐⭐⭐/5
Size/Color: L - Black
"Bought my baby a new harness and man is it AMAZING! It is well built, easy to put on, fits him like no other harness has before. He has a large chest and narrow shoulders and we were able to customize it to fit him. We've tried other harness' and they fit but end up irritating him in certain places because of his odd shape. Also, putting on is a breeze, one strap and he's ready to go!"
Cathy M. - ⭐⭐⭐⭐⭐/5
Size/Color: M - Red
"A pug shape is definitely a challenge to fit! Kind of like a meatloaf shape! The harness fits perfectly and his neck is not being  pulled on anymore during walks. So glad I bought it and so glad you made it!"
Janet R. - ⭐⭐⭐⭐⭐/5
Size/Color: XXL - Purple
"We have a heavyset dog but his head is not big just his belly. I have tried many different harnesses but none of them were able to fit the two different types of sizing of his body. I saw this online and thought I would give it another try for another harness. When it came and I tried it on him it was so simple to size it for him and I used it immediately. It worked beautifully. I did not have to worry about the odd shape of his belly in comparison to his chest and neck, finally A harness that fits a chubby dog!!! LOL"
Elizabeth P. - ⭐⭐⭐⭐⭐/5
Size/Color: L - Purple
"I've tried every harness available in store for my odd shaped girl. If the neck fit the chest was too tight and vice versa. Finally a harness that is adjustable in all the right places!"
Krista V. - ⭐⭐⭐⭐⭐/5
Size/Color: M - Black
"We hadn't been able to find a harness that was adjustable enough to fit our dog's body shape and strong enough to keep him reigned in. And it seriously takes about 5 seconds to put on. We love it!"
These are just a few of our customers' submitted reviews. You can view all submitted reviews by checking out this page. You'll find a healthy combination of honest reviews! We also have more blog posts that round up reviews based on different dog types for your convenience.
Additionally, if you have sizing questions you can always reach our team through the contact form on our website if the sizing charts provided on this page do not suffice! You'll find two charts available for sizing reference based on weight and girth measurements.
Want more? Feel free to follow us on Instagram at @joyrideharness and take a look at more furbaby photos! New to Joyride Harness and need some help picking the right size for your doggo? We have a detailed informational blog post that you can check out: Click Here To View
Share this post