3 Sentimental Ways To Honor A Dog That Passed Away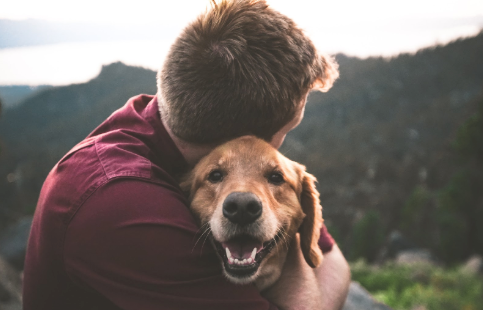 One of the hardest things in life is dealing with the loss of a loved one. The grief can be unbearable, but this grief is not just experienced with the loss of loved ones who are people. The grief that comes with loss can also happen when our beloved fur babies pass on: dogs, cats, rabbits, etc. Love knows no limits. 
After the initial grief period comes a time of healing, and healing doesn't necessarily mean forgetting. In fact, commemorating and honoring your fur baby who passed away can be part of the healing process. 
Here are 3 ideas for sentimental ways to honor a dog that passed away:
Create a Memory Box
Instead of tossing out everything that belonged to your dog, decorate a box that contains the things that remind you most of your dog. It can be things like your dog's collar, their favorite toy, photos from the life you shared together, and more. 
If you want to add another layer to the memory box, until the hurt doesn't sting so much, write down happy memories on a sheet of paper and put them inside the memory box daily, weekly, your choice!
Create a Special Commemoration Day
Pick a day out of the year where you commemorate your dog through different activities that are either special to you and your dog or charitable to other dogs. You celebrate their memory by feeling joy over the good times you had together or by helping other dogs in need like walking shelter dogs at your fur baby's favorite park.
Get A Customized Display Item
The internet has so many options available when it comes to customizable products. Take this product from Woof & Watson for example. They offer customizable canvas prints and you get to pick which photo of your dog you want used. Having such a display in your home is a great way to memorialize your fur baby! CLICK HERE
As you go through the grieving stages after the loss of a fur baby, just remember… everyone copes differently and you are allowed to grieve in a way that feels more natural to you. You're not alone!
Share this post