15 Iconic Dogs In Pop Culture Everyone Should Know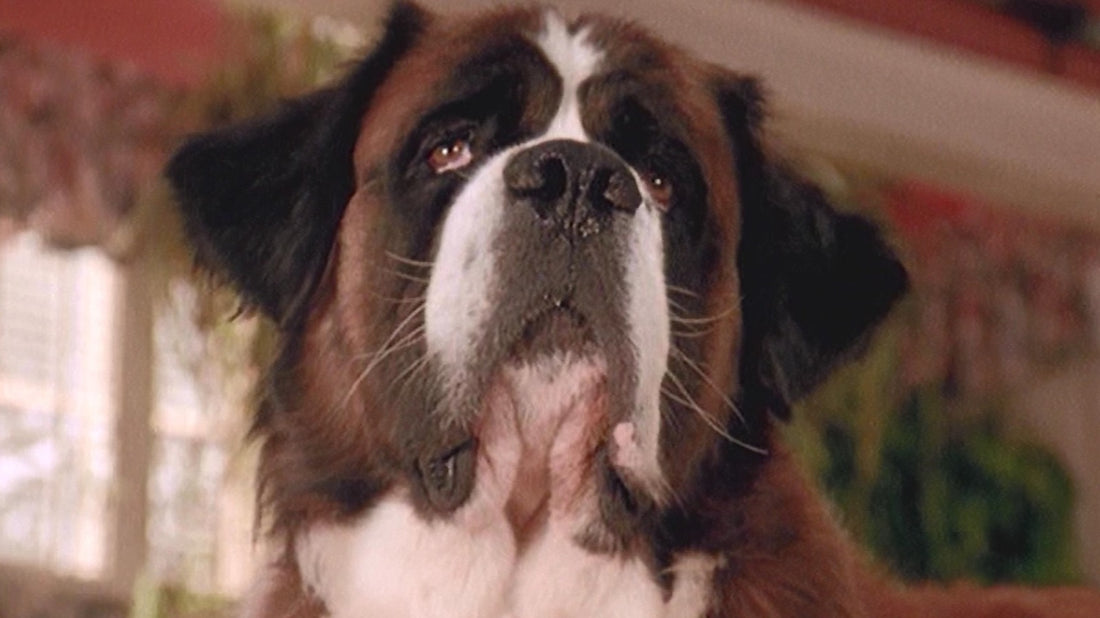 If Hollywood's gotten anything right, it's that we love our fur babies. Some movies though are too on the nose and pull at your heartstrings uncomfortably. 
Yes, we're looking at you Marley & Me. We love you but…. *starts to sob out of control*
See what we mean? Dogs don't just have a place in movies as sob stories though. Sure, they're part of the origin story at times, but no dog owner wants to spend $15 on a movie ticket to watch a dog d--- dare we even say it?
You with us on that? There are other movies, TV shows, comics, and more that have introduced iconic dog characters to us. Today, we're talking about 15 Iconic Dogs In Pop Culture Everyone Should Know. This list is family-friendly so the iconic dogs we cover in this list are safe to share with the young ones.
1. Scooby-Doo
It's only right to start an iconic list with the Doo of all Doos. Not Melvin Doo. We're talking about Scooby-Doo. From the popular animated show that's been in production since the late 60s, Scooby-Doo has charmed his way into the homes of families on a global scale with his goofiness and pureness of heart. Despite the many imaginings and versions of the series in production, Scooby remains constant, providing the laughter needed to slice through any fears viewers may have while the Mystery Gang solves cases that lean toward the spooky side of things.
2. Dodger
Loosely based on the Charles Dickens novel Oliver Twist, Oliver & Company is an animated musical that was released through Walt Disney Feature Animation in 1988. The movie taking place in New York follows a homeless kitten who finds himself in the company of dogs with Dodger the dog as the leader. Why is Dodger iconic? He was voiced by the one and only Billy Joel who also sang for the role. This scene? Iconic.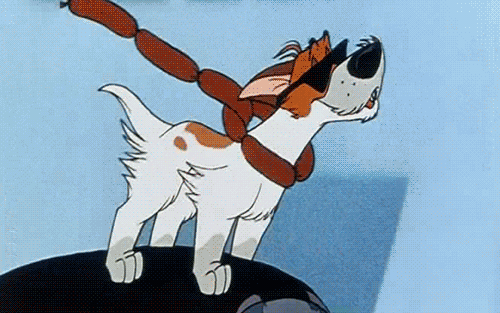 3. Krypto the Superdog
This one is for the superhero fans! While Krypto the Superdog only lasted for two seasons as an animated series, nobody forgets the Man's Best Friend let alone SUPERman's Best Friend. A comic series was released following the conclusion of the series, under the DC imprint. What's his story though?
Before the planet of Krypton was destroyed, Superman's father Jor-El did everything he could to make sure his son was safe. The ship that brought Superman to Earth wasn't the only vessel that made it out from Krypton. Jor-El made a ship for test flights and placed Krypto in it to see if it was going to be safe enough. Good news? It was safe. Good news that would usually be bad news if it weren't for the demise of Krypton? Krypto caused some damage to the ship and accidentally sent himself into a deep sleep before arriving on Earth.
4. Zero from The Nightmare Before Christmas
He's a ghost but at least you weren't there to find out how that happened. Whew! Zero is the phantom companion to Jack Skellington in the well-loved holiday movie The Nightmare Before Christmas. If you're fond of holiday stories, Rudolph the Rednosed Reindeer might ring a sleigh bell when you see the conclusion of this movie.
5. Demon from Snow Dogs
This fur baby is iconic only because of the trouble he gave everyone in the movie Snow Dogs starring Cuba Gooding Jr. but don't let the name fool you. Demon's a good boy with a bit of character. Don't let the demeanor of Demon from Snow Dogs give you the wrong impression of Siberian Huskies though. This breed is very gregarious.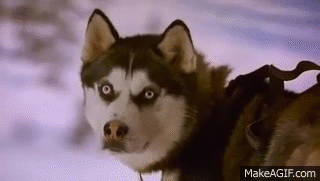 6. Monchi from The Mitchells vs. the Machines
Arguably one of the best animated movies to be released in 2021, Netflix's The Mitchells vs. the Machines follows a family on the run from robots while trying to save the world from said robots. Monchi is the bulbous fur baby that brings a lot of laughter to not only the audience but the family. He might be the next big hero.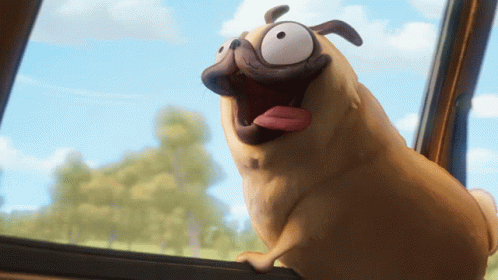 7. Sandy from Annie
Did you know that the Classic Broadway Musical Annie was originally a comic strip? That's where Annie and Sandy's adventures had their start, but according to the book Sandy's Story, Sandy (originally Sammy) was unfortunately abandoned when the Depression hit in the 1920s. Thankfully, Sandy in the story found his forever human with Annie.
8. Lou from Cats & Dogs
In 2001, audiences were ready and waiting to watch a huge blockbuster movie with talking dogs. What they weren't prepared for was to fall in love with Lou, the adorable beagle puppy voiced by Tobey Maguire (Spider-Man, Seabiscuit). In this movie, Lou accidentally gets in the way of a dog task force looking to spy on a scientist. On the plus side, Lou gained a family! How do things pan out? It's a hoot of an adventure.
9. Chance & Shadow from Homeward Bound
Homeward Bound is essential viewing for any dog lover. Chance is voiced by Michael J. Fox and plays the energetic, playful pup that contrasts Shadow (voiced by Don Ameche), the collected and wise golden retriever. Chance and Shadow aren't alone on their travels though. They are 2 of 3 fur babies separated from the same family. Time to go home!
10. Toby from The Great Mouse Detective
Sherlock fans and Sir Arthur Conan Doyle readers will be familiar with The Great Mouse Detective, a Disney animated feature based on the character of Sherlock Holmes. As a matter of fact, the homage to the literary character is mirrored throughout the movie. Basil of Baker Street appears to be living in the wall of Sherlock Holmes' home at 221B Baker Street. 
Convenient for Basil, living in Sherlock's home means he gets access to the same space and resources, including the fur baby of the home: Toby. He's a giant compared to these mice in the movie, but he's got a lot of love!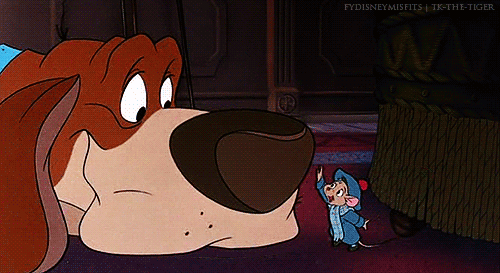 11. Oddball from 102 Dalmatians
Have you ever seen a Dalmatian without spots? It's not that odd but it is to Oddball, the Dalmatian pup in the 101 Dalmatians sequel who develops a Spot Identity Crisis of sorts. If you have spots, you're not safe. She's on her way to take your spots! Oddball is a sweetheart that will steal your heart...if not spots.
12. Fluffy - Harry Potter & The Sorcerer's Stone
You know what's better than one dog? Three dogs! You kind of get that with Fluffy from Harry Potter & The Sorcerer's Stone. This CGI dog was designed based on the dog from the underworld known as Cerberus. While Harry and his friends were not big fans of the three-headed dog, we 10/10 would play the harp for this fur baby until he goes to sleep. 
13. Beethoven
This big St. Bernard fur baby racked up 8 movies in the series! Yup. EIGHT MOVIES. This has made it possible for people to quickly associate St. Bernards as "yeah, that's Beethoven's breed!"
14. Clifford the Big Red Dog
Beethoven was big but Clifford the Big Red Dog thinks bigger. Literally! Emily Elizabeth adopts a puppy that grows at an abnormal rate and eventually becomes bigger than a house. This obviously poses challenges, but in the animated series especially, young generations can pull great learning lessons from Clifford.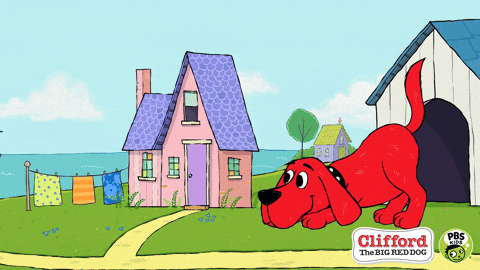 15. Air Bud
In 1991, ​​Kevin DiCicco (who appeared on America's Funniest Home Videos), approached Keystone Entertainment to produce a movie based on his Golden Retriever named Buddy. Air Bud was known for making hoops with just his snoot and joining in on other recreational sports. While things weren't always happy behind the scenes with executives, Buddy is responsible for launching a franchise that yielded 5 movies, a spinoff series that would give 7 movies, and two holiday movies under the name Santa Paws. 
What you've just read is a sampling of blog posts we offer at Joyride Harness. You can find more content including tips and tricks and how-tos for caring for your dog on our blog in this section.
Share this post