10 Reasons Why We Love Tucker Budzyn the Golden Retriever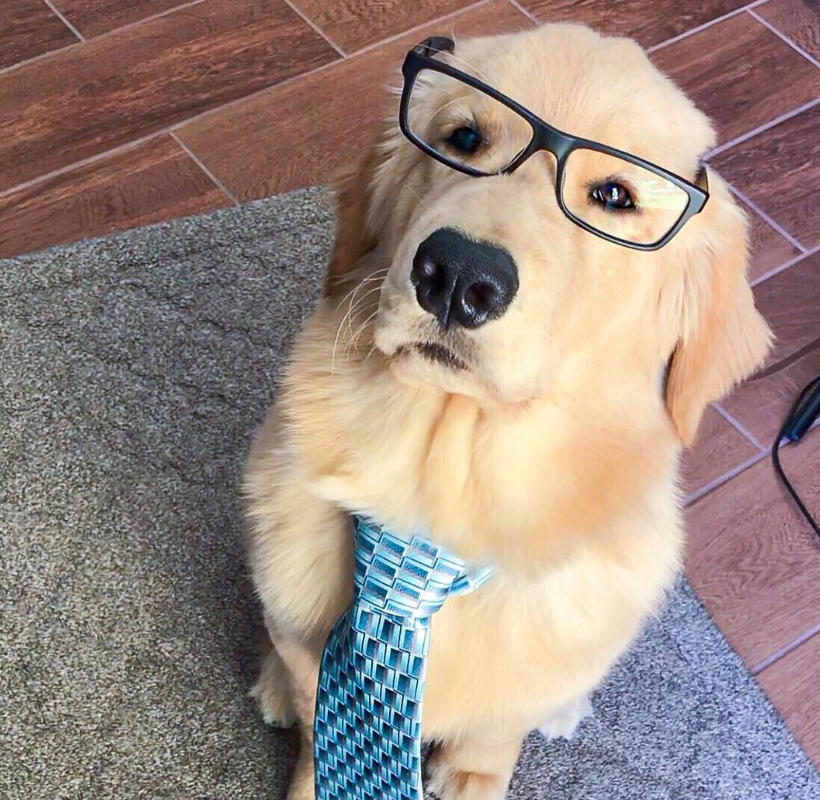 Tucker Budzyn the Golden Retriever was born on May 2, 2018. In only one year, he's managed to steal the hearts of audiences on a global scale alongside his dog momma Mrs. Budzyn, who is referred to as Linda in the content they share on their pages.
Golden Retrievers are commonly loved, but what is it about Tucker Budzyn that drew us to him when we reached out to collaborate? This is almost a how do I love thee, let me count the ways feeling we have towards the loveable fur baby, so we're here to break it down - countdown style.
Here are the 10 reasons why we - and possibly you - love Tucker Budzyn the Golden Retriever!
#10 - Tucker loved his momma from day one!
When Tucker was just a little, 'smol' potato, you could already tell how much of a momma's boy he was. 
#9 - Ice cubes don't stand a chance against Tucker!
Sound the alarm! Tucker the security dog is on the scene to make sure no ice cubes disrupt the household operations.
#8 - Tucker doesn't like Mondays either. Honestly, who does?
According to Tucker's calculations, Mondays are poop. We feel it, Tucker! We feel this 100%.
#7 - Clark Kent who? Tucker is the real hero here.
Luckily we know this is actually Tucker and while we have love for Superman, Tucker is pretty heroic on those sad days. We turn on one of his videos and it is like instant happiness!
#6 - Tucker is a family man!
Talk about a beautiful family with wonderful humans to be loved by.
#5 - Tucker is a foodie!
When Linda is on a heckin' lazy roll with her mornings, Tucker takes it upon himself to 'make' his own breakfast. What a good boi. 
#4 - He's fearless!
No clucking chicken is going to mess up his and his friend's day!
#3 - Tucker rocks any look.
There's a new sheriff in town and he's got four paws and a large attitude.
#2 - He's the greatest gift to the Internet!
We can't express enough how much Tucker puts smiles on our faces, and from the looks of their audience, they feel the same way! You might too.
#1 - Tucker loves his Pug Life Harness!
Yeah, we're biased. But that's extra treat worthy points for this fur baby!
If you're every having a bad day or can feel your mood slipping to places that are not preferred, we recommend subscribing and following their pages. Your serotonin levels will spike higher than Air Bud can jump!
For more content from Pug Life Harness, visit our blog or follow us on Instagram!
Share this post