No More Two-Leash Tango!

With this practical Leash, you can walk two dogs at once while maintaining safe control over both of them. One handed tangle free walks are priceless!
It's handmade from strong braided nylon/polyester which makes it suitable for all Dog breeds and sizes.
It can keep leashes from getting tangled and offers a comfortable, ergonomic handle.
Easy to handle, Durable and Strong!
[Almost Sold Out - Limit 5 Per Order]
50% Off Facebook Sale Ends Today
No-Tangle Dual Dog Leash with Swivel, easy, comfortable, rugged enough to walk 2 dogs

Nylon and polyester fabric No Tangle W Soft Handle leash is durable and lightweight, heavy duty and easy to clean. Strength Tested for Walking and Training 2 Dogs

The soft grip handle is designed for added comfort by absorbing the tension and protecting your hands. Thicker ergonomic neoprene comfort handle that's not hard on arthritis & arthritic hands and fingers.

The Swivel construction gives your dogs more freedom to move and prevents them from getting tangled up. The coupler will automatically adjust itself when they crisscross each other without the walkers hassle of having to untangle them.

100mm x 140cm
Need a great harness too? Go here.
Customer Reviews
Write a Review
Ask a Question
05/22/2020
Angie N.
United States
Love It!
Love it! This leash has been great for my two little guys! Before purchasing this leash I tried using 2 leashes and then a double lead to walk my two male dogs who both like to mark everywhere. When using the two leashes they were always getting tangled and tripping me or each other. When I was using the double lead my stronger young pup was always yanking my old guy when he stopped to have a sniff. With this leash they both have plenty of leash to separate and sniff different spots and the swivel action makes it so they never get tangled no matter how many times they jump over each other! It's been a game changer on our walks! Strongly recommend!!
06/02/2020
Nicole R.
United States
06/02/2020
Evan H.
United States
Helpful at managing two dogs
It has definitely been a nice transition from two leashes to one. There is much less to juggle in my hands. The swivel works very well at keeping the two leads from tangling. The only negative is that the rigid plastic in the handle shattered after a few days of use, though admittedly the dogs and kids were pretty tough on it. I replaced this with a thicker piece of PVC pipe and we are back in business.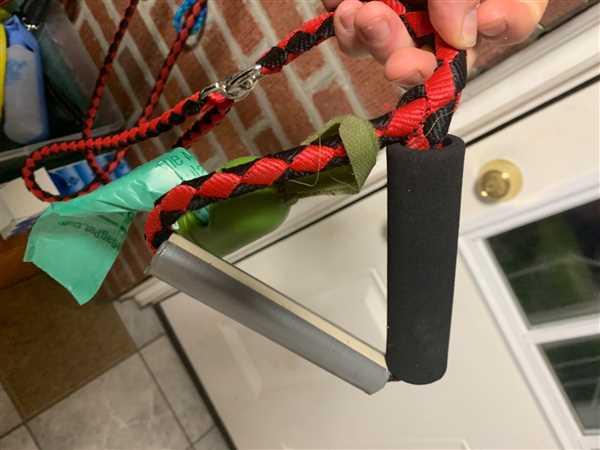 05/28/2020
Ashley B.
United States
05/25/2020
Jordan S.
United States
Perfect for my cocker spaniel puppies
I have two 7-month old cocker spaniels, and your double leash has been a life saver. I often have to walk them myself, and keeping them untangled and and reasonably close was a nightmare. Even when I had help, they would each want to be in front. Now they can walk together and even spread out some, and the pivot means they do not get tangled. Definitely one of the best purchases I have made for my puppies!